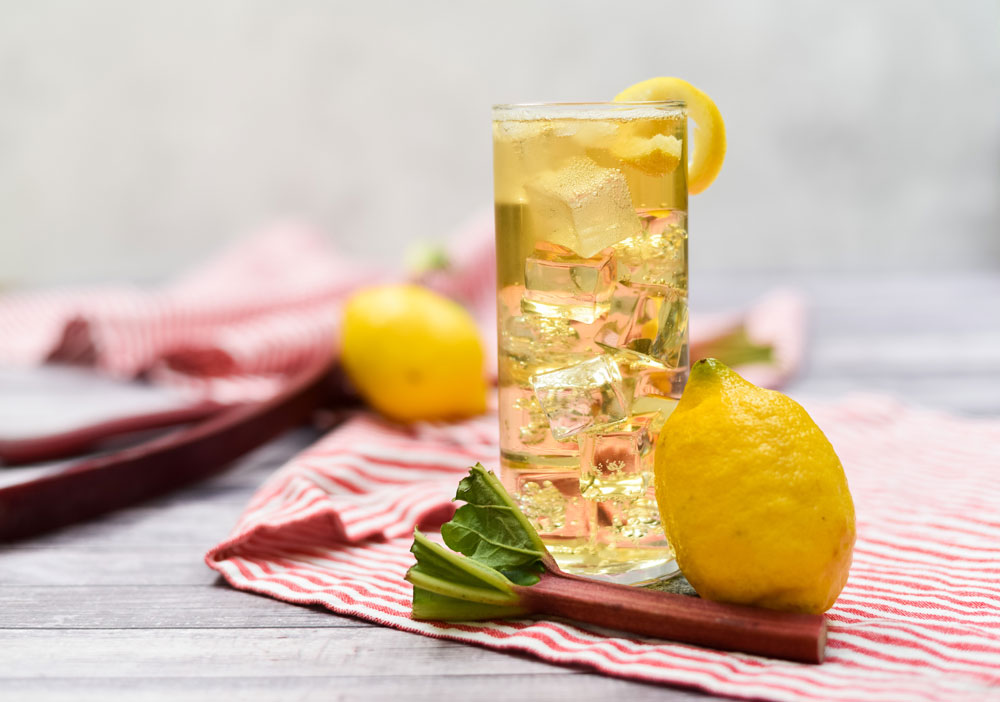 Ingredients:
1 oz Dickel No. 12 Whisky
¾ oz dry vermouth
¼ oz Palo Cortado sherry
3 dashes Rhubarb bitters
Coconut soda
Ice: KD
Garnish: Lemon Twist
Glass: Highball
Directions:
Add ice cubes to glass. Dash bitters. Add sherry, vermouth, and Dickel slowly to the side of ice. Top with coconut soda. Stir briefly. Peel and trim lemon twist, express, and garnish.