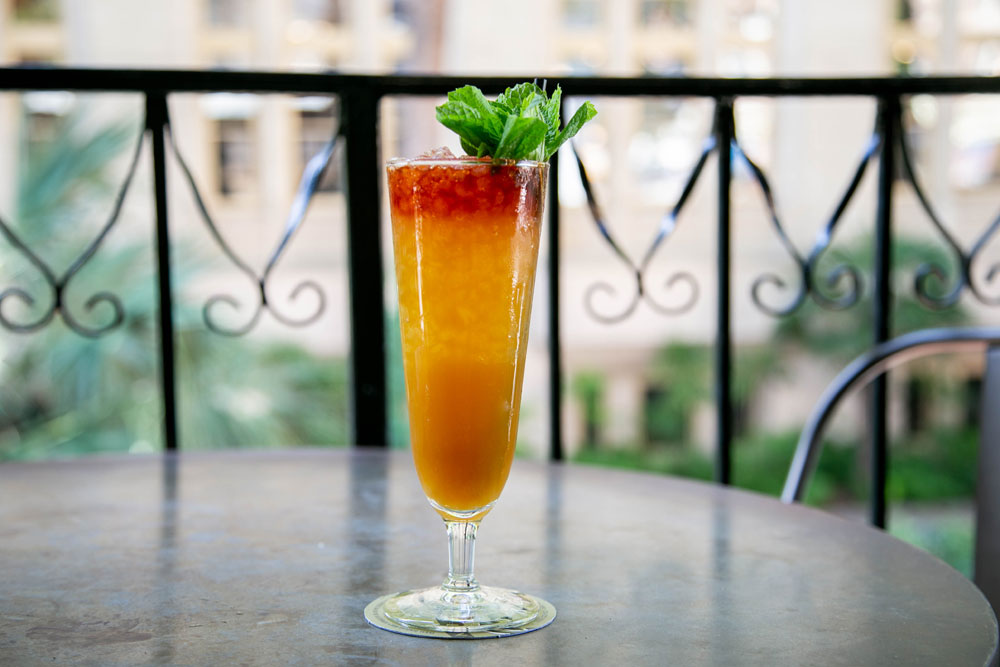 Ingredients:
1 oz Hamilton Jamaican Gold Rum
.5 oz Clear Creek Pear Brandy
.25 oz Chartreuse
.25 oz Amaro Sfumato
.75 oz Passionfruit Syrup
.5 oz Lemon Juice
5-6 dash Angostura-Lemonhart 151
Mint
Directions:
Fill a glass of your choice with ice (pebble ice is recommended). Combine all ingredients in the glass. Stir all ingredients together. Top with a generous sprig of mint.
Recipe courtesy of The Esquire Tavern Beverage Director Houston Eaves.
Photo courtesy of Kody Melton.