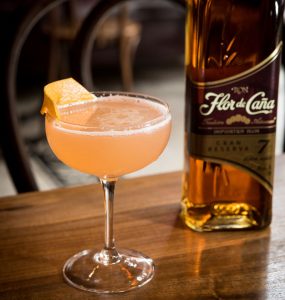 Ingredients:
2 parts Flor de Caña 7 Rum
2 parts pineapple juice
1/3 part fresh lime juice
2/3 part extra-fine sugar
Directions:
Combine the pineapple juice, rum, lime juice, sugar, and ½ cup ice in a cocktail shaker and shake to chill. Strain into a stemmed cocktail glass. Garnish with pineapple wedge.