In light of the COVID-19 pandemic, a number of brands have stepped up in recent days to donate to relief funds, make hand sanitizer, or offer other help during these trying times. Here's a recap of some of their efforts.
Check back, as this list will be continually updated.
Buckeye Vodka
Buckeye Vodka, an affordable, Ohio-made premium vodka, is partnering with two other Dayton-based companies, MiracleCorp and Dayton Freight, to make and donate upwards of $50,000 of hand sanitizer. Among the hospitals, food banks, and first responders locally and across the state that will receive the donation are the Cleveland Clinic and Homefull.
Buckeye Vodka, partnering with MiracleCorp, a Premium Pet Product manufacturer, will help produce and bottle the sanitizer – made to the specifications of the W.H.O. and F.D.A. – in 3.5 oz. and 16 oz. spray bottles. It will then be transported with donated resources from Dayton Freight. Recognizing a dire need within the healthcare system for basic needs like hand sanitizer, this trio of local businesses made the decision to fill that gap with the resources they already have at their disposal. Each of the local brands will use their resources, time, labor and equipment in an effort to give back to the community in the aftermath of America's current health crisis.
Reyka Vodka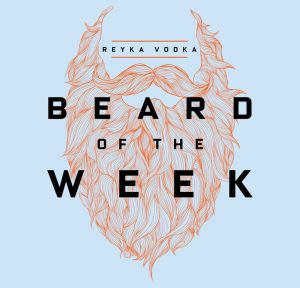 Reyka Vodka has launched a new campaign – Beard of the Week. Reyka is asking people to embrace their new looks by growing out their beards, tagging @Reyka_Vodka, and using the hashtag #ReykaBeard to enter to win weekly prizes and boasting rights for Beard of the Week. For every hashtag used, Reyka Vodka will donate $5 to William Grant & Sons' Stand Fast Campaign, a multi-pronged relief effort to support the on-trade community. As part of this campaign, WGS has established a Stand Fast Fund which will be deployed via charity donations and initiatives to help get bartenders back to work. This is Reyka's way of giving back to the community who helped build us. Every Friday Reyka will host a beard off placing the two best images of the week against each other through Instagram Polls. The public will vote on which beard is the best and the winner will be awarded various prizes – Drizly gift cards, Reyka goodies and Beardbrand products to maintain your mane!
Reyka challenges men and women alike to get creative! Can you turn your ponytail into a beard? What about your dog's tail? It's up to everyone to get creative!
Philadelphia Distilling
Philadelphia Distilling is working with the Pennsylvania Distiller's Guild (PDG) to bottle and label hand sanitizer inside the company's massive Fishtown facility. The PDG will blend the sanitizer, which will then be transported to Philadelphia Distilling for bottling and labeling. There, Philadelphia Distilling will fill at least 100,000 four-ounce bottles to be distributed by the State of Pennsylvania. Additionally, Philadelphia Distilling has hired several Philadelphia bartenders who lost their jobs as a result of the COVID-19 pandemic to assist in packing boxes as well as filling and labeling bottles of hand sanitizer.
FEW Spirits
FEW Spirits (Evanston, IL) has donated ethanol to a third party producer that will manufacture hand sanitizer, which will then be donated to the Evanston Police Department and to hospitals close to the distillery. A total of six hundred 16-ounce bottles are expected to be produced and donated.
MGP Ingredients
MGP Ingredients, the parent company of MGP Brands, continues to support the COVID-19 relief effort with both financial aid and other support to the United States Bartenders' Guild (USBG) Relief Fund and The Restaurant Workers Community Foundation Emergency Relief Fund. MGP Brands include George Remus Straight Bourbon Whiskey, TILL American Wheat Vodka, Rossville Union Straight Rye Whiskey, Eight & Sand Blended Bourbon Whiskey, and Green Hat Gin. Acting with the USBG Emergency Fund and the Restaurant Workers Community Foundation, the MGP team is committed to assisting the bar and restaurant community on the local and national level by providing financial aid and other resources for workers who are most impacted by COVID-19 as a result of restaurant and bar closures across the country.
MGP has significantly increased its production at their Atchison, Kansas and Lawrenceburg, Indiana distilleries to support an exponential increase in demand for industrial alcohol, used in the production of hand sanitizers and commercial disinfectants. MGP employees are working around the clock to increase supply to companies that produce these vital products.
D.G. Yuengling & Son, Inc.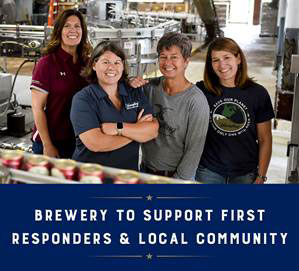 D.G. Yuengling & Son, Inc., America's Oldest Brewery®, announced a commitment of $100,000 to provide Americans relief during the COVID-19 public health crisis. Through initial donations, Yuengling will support the Gary Sinise Foundation and its Emergency COVID-19 Combat Service campaign to assist individuals on the front lines of fighting the coronavirus. Yuengling is also a Founding Donor of the Pennsylvania Restaurant & Lodging Association's (PRLA) newly established Hospitality Assistance Response of Pennsylvania (HARP) fund, which supports hospitality workers, including restaurant staff, servers, and bartenders, who have been financially impacted by the pandemic.
Yuengling is donating to the Gary Sinise Foundation's dedicated campaign called the Emergency COVID-19 Combat Service, which will go exclusively towards providing grants to first responders within Yuengling's 22-state footprint. Yuengling will match donations made to the Gary Sinise Foundation's Emergency COVID-19 Combat Service, dollar for dollar, up to $45,000.
In partnership with PRLA, Yuengling is a Founding Donor of the newly established HARP fund, which will provide immediate emergency funding to frontline employees of Pennsylvania's hospitality businesses, bartenders, servers and waitstaff who are experiencing significant hardships due to the abrupt closure of their bars, restaurants, and hotels.
CÎROC
Entertainment mogul Sean "Diddy" Combs hosted a nine-hour virtual, TeamLove Dance-A-Thon to raise money for healthcare workers through Direct Relief, an organization coordinating with organizations in the U.S. to deliver protective gear to healthcare organizations across the country. A long standing partner of Diddy, CÎROC, joined the Combs family by donating the first $1,000,000 to the cause as part of the #WEAINTGOINNOWHERE social movement
Monin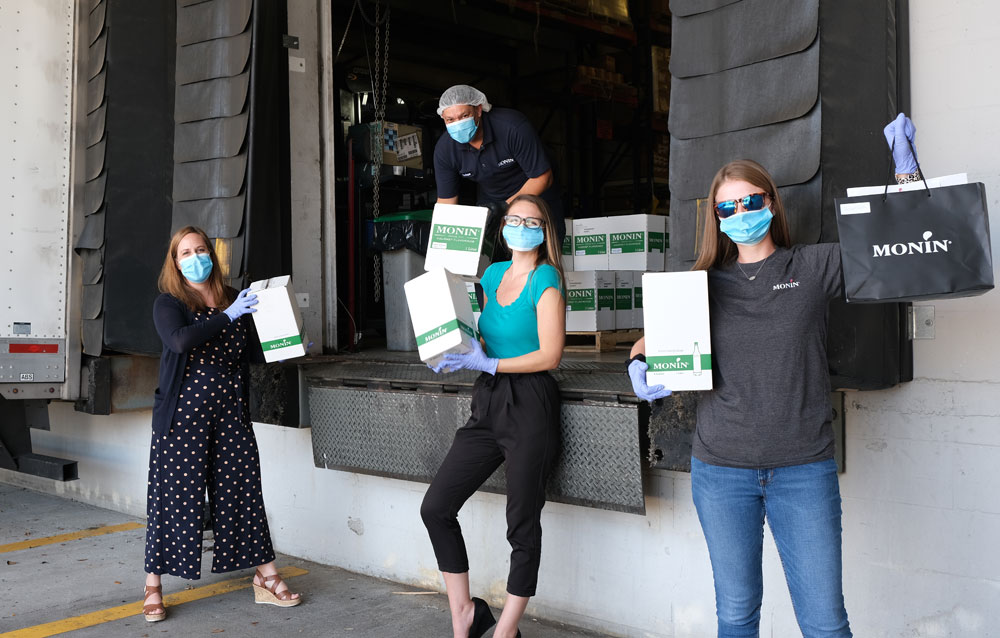 Monin Americas produced 1,100 bottles of hand sanitizer as a response to product shortages from the COVID-19 virus outbreak. Monin's first batch of the hand sanitizer supply, filled in 1L branded bottles, was distributed to more than 75 local restaurant partners to assist with safe takeout procedures as well as first responders and other local companies in need. In addition to making local business donations, Monin is also providing safety kits to their 100+ employees, which include hand sanitizer and medical-grade masks. A consistent partner since 2005, Monin continues their dedication to CORE with an additional $10,000 donation, specifically for those impacted by the recent widespread restaurant and bar closures. They have also exercised support on social media, leaning into the #GreatAmericanTakeout movement in support of struggling restaurants and introduced branded hashtags #MoninOrdersIn, #MoninMoments and #MoninAtHome to empower their social audiences to craft professional cocktails, coffees and other beverages at home.
Garrison Brothers Distillery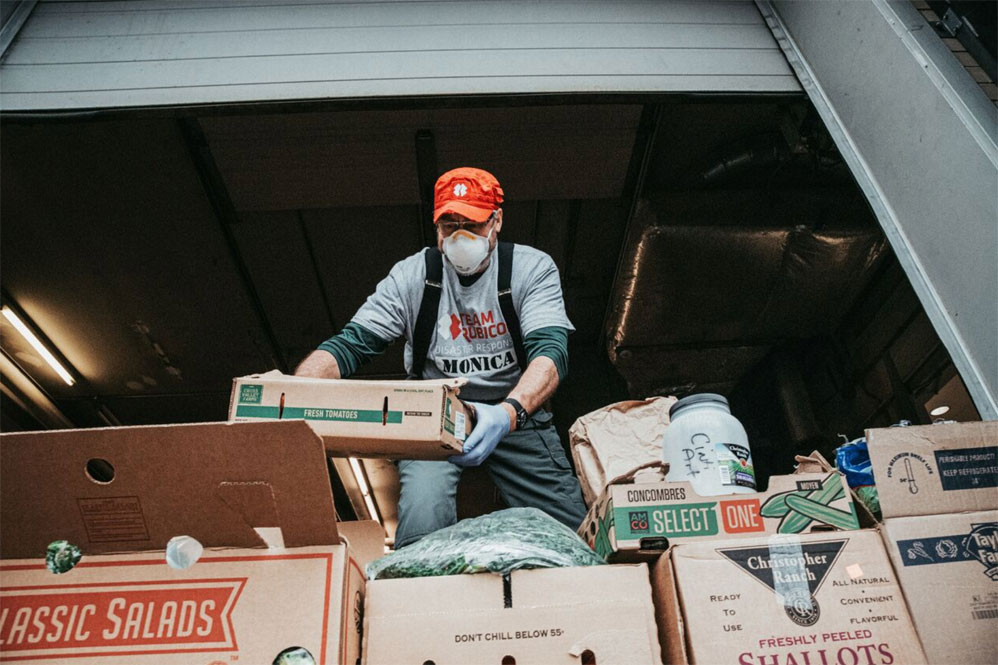 Garrison Brothers Distillery, the first legal whiskey distillery in Texas, launched a COVID-19 relief (Operation Crush COVID-19) fundraiser just one week ago, and it has already raised $234,460! The fundraising campaign helps American communities recover and rebuild from the devastating impacts of the coronavirus. The Garrison Brothers team is offering its latest bourbon release exclusively to people who donate $1,000 or more to veteran-led disaster response organization Team Rubicon, which is currently leading efforts to combat the pandemic. With just over 2,000 bottles available, the initiative aims to raise upwards of $2 million dollars.
Tattersall Distilling
Tattersall Distilling's has transitioned to support the community by making hand sanitizer and have been mainly focused on large organizations and foundations. They recently launched All Hands, a joint effort with two other local distillers to aim to make 35k gallons of sanitizer each month. After the first two weeks, they themselves will have produced 40k gallons, with Du Nord Spirits at another 20k, and things are only amping up. They have some major accounts they are supplying such as USPS, Medtronic, etc. and then they have a number of donations they have been making, including to the fire departments, Betty Ford clinic, and more.
Blackened American Whiskey
Blackened American Whiskey is donating 100% of its profits from all online sales through May 1 to the US Bartender's Guild Bartender Emergency Assistance Program. This is in addition to Metallica's All Within My Hands Foundation's pledge of over $350,000 to four charities supporting those hit hard by COVID-19.
Breakthru Beverage Group
Breakthru Beverage Group announced a $500,000 commitment to partner with local nonprofit organizations, restaurants, and restaurant groups to purchase meals for front-line responders battling the COVID-19 outbreak and vulnerable populations affected by it, such as children and the elderly. This includes a contribution to the Restaurant Workers' Community Foundation (RWCF) in addition to supporting Breakthru's 13 U.S. markets and Canadian operations by partnering with non-profits, local restaurants and restaurant groups.
Ole Smoky Distillery
Ole Smoky Distillery is joining other members of the distillery community, who are producing hand sanitizer in the midst of the COVID-19 outbreak. As production scales up, distribution of the new alcohol-based hand sanitizer will begin with prioritized requests from local law enforcement agencies and first responders. Ole Smoky will be first distributing its hand sanitizer in 5-gallon commercial grade pails to these departments. Ole Smoky has also begun production of smaller 50ml jars of hand sanitizer. These will be distributed first to Ole Smoky employees and their families. As production increases, the company also intends to offer them to consumers when they utilize the internet ordering and distillery pickup option, which begins this week at their Gatlinburg and Pigeon Forge Distilleries.
Cylinder Vodka
Stelios Stavrianos, CEO of The Corebev Group, says he will donate 100% of revenue from his ultra-premium vodka brand Cylinder Vodka to out-of-work bartenders.
"Today I'm announcing that from now until May 1, 100% of Cylinder's revenue will be donated to the United States Bartenders Guild, as well as a local foundation established to help hospitality workers in need in Connecticut," said Stavrianos. "Here at Cylinder, we're committed to making sure our team holds strong during these uncertain times, and that we give back as much as we can to help those that don't have that opportunity."
Campari America
Campari America announced a donation of $1 Million to Another Round, Another Rally, a non-profit that raises emergency funds for hospitality workers to support bartenders who are facing economic hardship due to the COVID-19 emergency. Along with the donation, Campari America is encouraging its community to join the #AnotherRoundChallenge. From California to Kentucky and everywhere in between, Campari is calling on bar patrons across the country to support their local bars by joining in the movement via the #AnotherRoundChallenge at www.AnotherRoundAnotherRally.com. Bar patrons can "tip their servers" by donating to Another Round, Another Rally's virtual tip jar, and then challenge friends on Instagram to do the same using the hashtag.
Rogue Ales & Spirits
Rogue Spirits is producing and packaging hand sanitizer at its distillery in Newport, Oregon to donate to local emergency response and public safety officials. To date, Rogue has donated its 'Helping Hand Hand Sanitizer' to fire departments from Newport, Toledo, Waldport, Yachats, Depoe Bay, and Lincoln City, police services, county offices, local ambulance services and Life Flight.
"There's a massive shortage of so many life-saving supplies right now and we wanted to do something to help," adds Brian Pribyl, Head Distiller of Rogue Ales & Spirits. "It's been amazing to watch the entire distilling community come together during this crisis. We can't make gowns, gloves, or medical equipment, but we can keep a steady supply of alcohol flowing. If we can supply a hand sanitizer to the front-line of this pandemic, even if that means one less thing they have to worry about sourcing, we're calling that a win."
Bombay Sapphire
Bombay Sapphire's "Create From Home" initiative has officially launched. The initiative offers tools to 'stir creativity' while at home through online classes, workshops, and cocktail-making sessions via platforms including Skillshare – who in partnership with Bombay Sapphire is providing unlimited complimentary three-month memberships and live Q&A's through their subscription-based online learning community.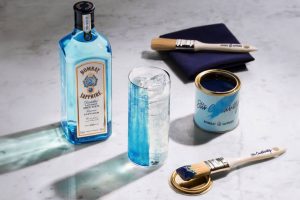 Other partners include:
Society6, a leading online marketplace for artists from around the globe, will host weekly video-based "Drink and Draw" event, where participants will receive an interactive tutorial from a S6 artist and a bartender to design a gin cocktail inspired by their artwork (cocktail sets via Drizly here)
Hunker, the creative DIY home projects platform, will launch a Create-From-Home hub with a library of content and IG tutorials and interviews with creative influencers who work and create from home.
Cutwater Spirits
Cutwater Spirits is using its production resources and facility to produce an 80% alcohol hand sanitizer in accordance with FDA guidelines. On March 30th, Cutwater will begin donating the first batches of hand sanitizer to non-profits within San Diego County including longtime charity partner, The San Diego Food Bank. Cutwater will also be donating funds to the Food Bank that will help the organization produce over 50,000 meals for distribution in San Diego.
Crater Lake Spirits
Crater Lake Spirits has converted part of its production to make ethanol-based hand sanitizer for local hospital and healthcare workers during the COVID-19 pandemic. Hand sanitizer will be made available through the Crater Lake Spirits tasting rooms after these immediate needs are met.
Brown-Forman
Brown-Forman Corporation announced a donation of $1 million to COVID-19 response funds. The donation announced Monday supports multiple locations and agencies as Brown-Forman assesses community and industry needs and identifies the best ways to support those impacted by COVID-19.
"As COVID-19 has spread throughout the world, we want to provide assistance to our communities in this time of great need," said Lawson Whiting, Chief Executive Officer, Brown- Forman Corporation. "We are announcing today donations totaling $1 million
that will enable us to give back to the people and communities that mean so much to our company."
Brown-Forman has partnered with the Restaurant Workers' Community Foundation
to support their COVID-19 Crisis Relief Fund. As part of this partnership, they are encouraging people to make a donation to the foundation, and they will match dollar-for-dollar donations (up to $100,000). Please visit https://bit.ly/RWCFReliefFund to make a donation.
The Vale Fox Distillery
The Vale Fox Distillery, a new craft producer in Hudson Valley, NY, has diverted all of their resources and efforts towards producing hand sanitizer in response to the Coronavirus crisis. Their e-commerce store will go live on their website this week where people can buy limited quantities of sanitizer without having to go out to a drug store or other crowded locale. The Vale Fox Distillery is currently working to supply sanitizer to first responders and t
he supply chain supporting essential businesses.
The sanitizer will be sold at cost plus 25 cents extra per oz, which will be donated to bars and restaurants and their employees.
Templeton Rye Distillery
Templeton Rye Distillery is currently distilling water, which is then loaded on a truck to deliver to the state for the production of sanitizer. Templeton Rye says they will most likely send them another round later as well. Proceeds at this time planned for "Just the tip" a tip service set up under serviceindustryiowa.com and are also looking for ways to contribute to the Iowa Restaurant Association.
Regatta Craft Mixers
Effective immediately, Regatta Craft Mixers will be
donating 15% of all online sales to the U.S. Bartenders Guild's Bartender Emergency Assistance Program (BEAP) through the end of April. In addition, the brand will continue to waive shipping fees on all online orders in the U.S. until further notice to help get their products more easily to people who cannot gather at their favorite bar.
Beam Suntory & Southern Glazer's Wine & Spirits
Beam Suntory and Southern Glazer's Wine & Spirits will donate a total of $1 million to the United States Bartenders Guild (USBG) Foundation Emergency Assistance Program and the Restaurant Workers Community Foundation.
"The people of Beam Suntory and our colleagues at SGWS are passionate about helping support the bartenders, restaurant workers and their families whose lives have been turned upside down by the global pandemic," said Albert Baladi, President and CEO, Beam Suntory. "Extraordinary times call for extraordinary actions. We are proud to support the trade community and their livelihoods, as
they are part of our extended Beam Suntory family, and we are fortunate to be part of an industry where so many companies are uniting to assist our communities in this unprecedented battle."
"We are pleased to partner with Beam Suntory to support the trade community," said Wayne Chaplin, CEO, Southern Glazer's Wine & Spirits. "In a time of great need, it is important to unite efforts to provide the trade with extra resources to ensure everyone ultimately emerges in a position of strength, together."
Tito's Handmade Vodka
Tito's Handmade Vodka is donating $2 million in national support to organizations that are providing assistance to those affected by the current pandemic. That $2M includes an immediate donation of $1M between four organizations: CORE, USBG, Southern Smoke, and World Central Kitchen. Tito's will also fund an additional $1 million as they uncover further needs stemming from the COVID-19
pandemic.
These efforts are being coordinated through Love, Tito's, the brand's philanthropic program, and is only the beginning of what's to come. Tito's is also producing and distributing 24 tons of actual hand sanitizer to help combat the COVID-19 pandemic.
Distilled Spirits Council of the United States
The Distilled Spirits Council of the United States (DISCUS) announced that its member companies are collectively donating more than $8.37 million to the U.S. Bartenders Guild Foundation and other charities to support COVID-19 relief efforts.
Member companies participating in the donation initiative include: Agave Loco; Bacardi U.S.A., Inc.; Beam Suntory; Brown-Forman Corporation; Campari America; Constellation Brands, Inc.; Diageo; Edrington; Mast-Jägermeister US; MGP Ingredients, Inc.; MHW; Möet Hennessy, USA; Ole Smoky; Pernod Ricard USA, Inc.; and Rémy Cointreau Americas.
The majority of the donations are going to the U.S. Bartenders Guild Foundation Emergency Relief Fund, which assists bartenders, bar backs and bar servers who are in need of financial assistance. Compan
ies have also donated to other national, regional and local charities.
Additionally, DISCUS' grassroots platform, Spirits United, will host a "Spirits United Virtual Toast" Thursday, March 26th at 5pm EST, which will also serve as a fundraiser for the U.S. Bartenders' Guild COVID-19 relief fund. Participants can register for the toast here.
"By banding together, DISCUS members are making a powerful impact in support of the most vulnerable in the hospitality industry who have had their lives completely turned upside down by restaurant and bar closures related to COVID-19," said Chris Swonger, President and CEO of the Distilled Spirits Council of the United States.
Tennessee Distillers
Tennessee distilleries announced today that they are banding together to pivot operations from whiskey-making and repurposing the alcohol for hand sanitizer and surface cleaner production in the wake of the COVID-19 pandemic. Distillers are working rapidly to obtain ingredients necessary to produce sanitizing products in bulk due to supply shortages resulting from the pandemic.
"We saw a need in our communities, and we are on a mission to make a difference," said Kris Tatum, president of Tennessee Distillers Guild. "It's a great feeling when competitors collectively decide to put profits aside and jointly decide to support the communities which have made us successful in the first place."
Sanitizing products will be delivered to large transportation companies, municipalities, and health care businesses across the state.
J. Rieger & Co.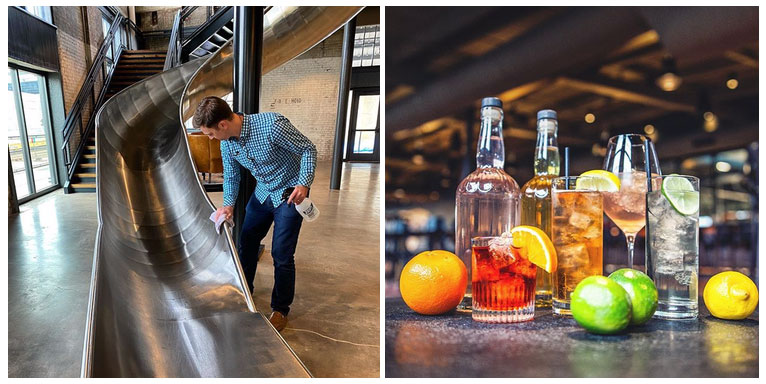 The distillery team at J. Rieger & Co. has repurposed its overproof gin to keep distillery surfaces clean – and to make an all-natural disinfectant available to their community. At 70% ABV, Rieger's overproof gin makes an excellent disinfectant (bonus: it also smells great!) Now they are stepping up to help combat the hand sanitizer shortage by producing their own alcohol-based solution. They will be packaging the hand sanitizer in small bottles, available for pick-up only from the distillery. To continue to provide responsible solutions and a steady income for their team, the hand sanitizer will be available on a pay-what-you-can scale.
Caledonia Spirits
Caledonia Spirits – the popular Vermont-based distiller of Barr Hill Gin, Barr Hill Vodka, and Tom Cat Gin – has added a very different item to its production line this week: hand
sanitizer.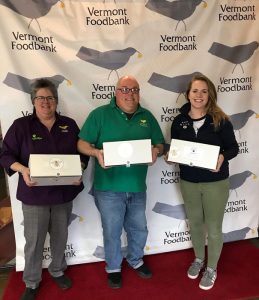 With the raw materials needed to make it already on hand, the distillery's team got together and started producing hand sanitizer for local nonprofit organizations. Its first delivery was to the Vermont Foodbank yesterday.
Caledonia Spirits is trying to do what it can to contribute to what is now a global fight against the spread of COVID-19. The distillery is still paying its staff in full (including benefits), and it is also still making its flagship spirits, but that could change if its overall business continues to struggle, like many others, during this time.

Caledonia Spirits plans on continuing to make this hand sanitizer for additional local organizations while its supplies last. To that end, the distillery's team will be looking for more raw materials (glycerol and small bottles) so that it can keep the project going. If any businesses out there have large volumes of either, Caledonia Spirits is asking that they reach out at [email protected].