Looking for a last-minute New Year's Eve cocktail recipe to add to your bar's menu? Check out the bubbly recipe below!
Ingredients: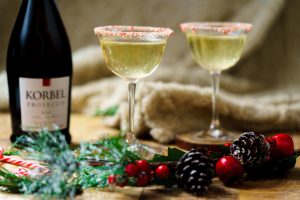 1 bar spoon Vanilla Syrup
Top with Korbel Prosecco
1 candy cane (crushed)
Directions:
Rim your coupe glass with the crushed candy cane. Put vanilla syrup in the bottom of the glass. Pour Korbel Prosecco over the top to fill the glass. Garnish & Enjoy.