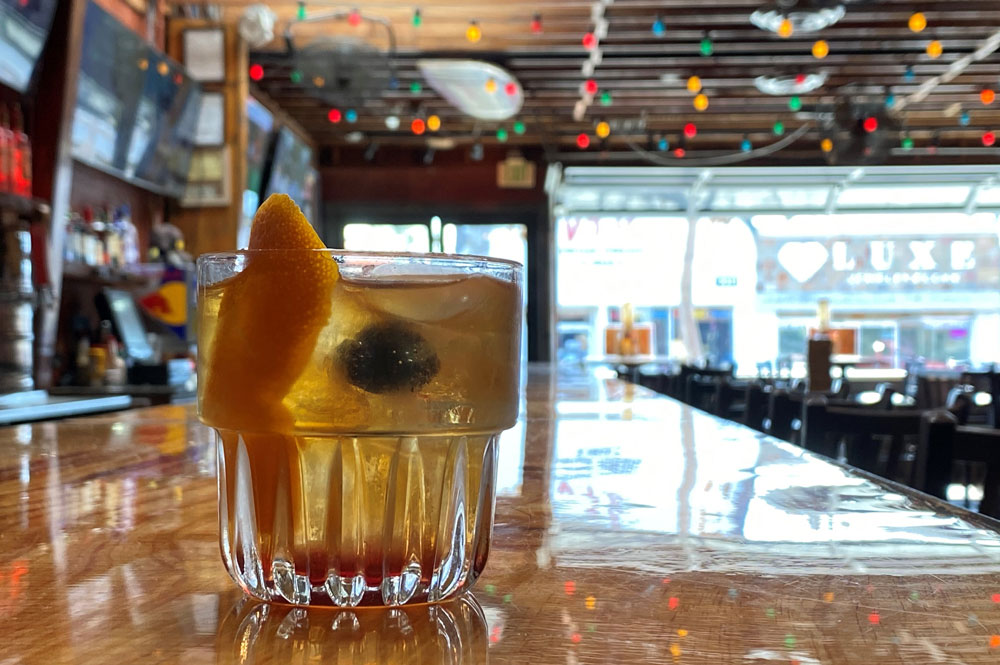 Ingredients:
1 1/2oz Tullamore DEW Irish Whiskey
1/2 oz Rosemary Simple Syrup
1 Luxardo Cherry
Dash of Walnut Bitters
Directions:
Combine Tullamore, Rosemary Simple Syrup and Bitters in a tin cocktail shaker. Shake vigorously. Rim lowball glass with orange zest, add one large ice cube. Strain contents into glass. Garnish with Luxardo cherry and a drizzle of cherry syrup.