The biggest football game of the year is just days away and set to kick off on February 7. Make sure your bar is ready with a game-winning selection of cocktails.
Looking for even more recipes? Check out our Big Game cocktail recipes round-up.
Tampa Buck
Ingredients: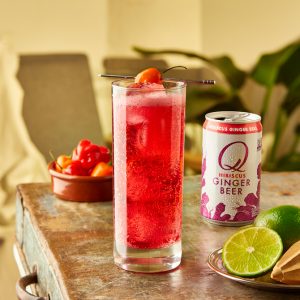 5 oz Q Mixers Hibiscus Ginger Beer
1.5 oz Dark Jamaican Rum
0.5 oz lime juice
2 dashes Tampa Bay hot sauce
1 chili pepper on sword pick (garnish)
Directions:
Build cocktail in a highball glass and stir gently.
Recipe and photo courtesy of Q Mixers.
High West Cowboy Shandy
Ingredients: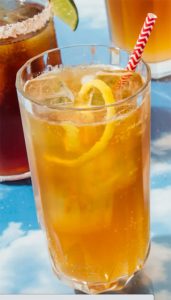 1 1/4 ounces Highwest Campfire whiskey or blended Scotch
3/4 ounce fresh lemon juice
3/4 ounce simple syrup
8 ounces chilled lager
Lemon twist (for serving)
Directions:
Combine whiskey, lemon juice, and simple syrup in an ice-filled cocktail shaker. Cover and shake vigorously until the outside of the shaker is very cold, about 20 seconds. Strain into a pint glass partly filled with ice. Top with beer and stir gently to combine. Garnish with lemon twist.
Recipe courtesy of High West.
Couch Surfing
Ingredients: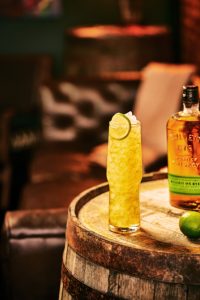 1 oz Bulleit Rye
1 oz Dry Curacao
.75 oz lime
1 oz pineapple
.5 oz simple syrup
2 dash bitter and tiki bitters
Top with pilsner
GARNISH:
Cobbled Ice
Lime
Directions:
Combine all ingredients (minus beer) in a shaker tin with ice. Shake well and add beer. Strain over cobbled ice. Garnish and serve.
Smokey Missouri Mule
Ingredients: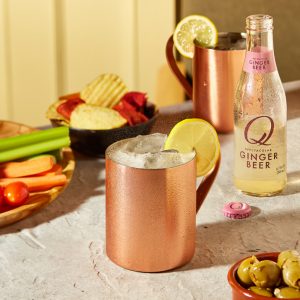 5 oz Q Mixers Ginger Beer
1 oz Bourbon
0.5 oz Mezcal
1 oz lemon juice
0.5 oz agave syrup
1 lemon wheel (garnish)
Directions:
Shake all ingredients except the Q Mixers Ginger Beer. Strain into an ice filled mule mug and top with Ginger Beer.
Recipe and photo courtesy of Q Mixers.
Spicy Ginger Cocktail
Ingredients: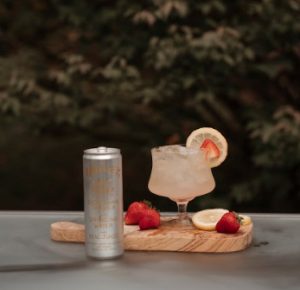 ½ can Spicy Ginger Volley
1 oz strawberry honey simple syrup
Squeeze ½ lemon
Top with Prosecco
Garnish with a strawberry slice and lemon wheel
Recipe courtesy of Volley.
Over Thyme
Ingredients: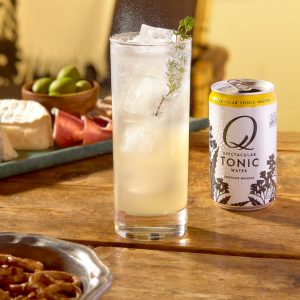 4 oz Q Mixers Spectacular Tonic
1.5 oz Gin
1 oz Red Grapefruit Juice
0.5 oz Honey
Thyme Sprig
Directions:
Dissolve honey in grapefruit juice, add gin and shake. Strain into a highball glass and top with tonic. Garnish with thyme sprig.
Recipe and photo courtesy of Q Mixers.