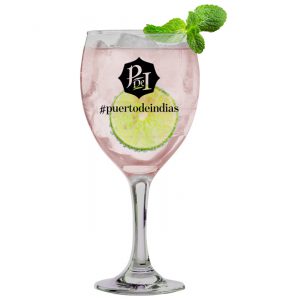 Ingredients:
1 part Puerto de Indias Strawberry Gin
3 parts Premium Ginger Beer, chilled
1 part Soda, chilled
Fresh juice of ½ Lime
Mint leaves and lime slice
Directions:
Juice the half fresh lime. Fill the glass with ice, add the lime juice and the Puerto de Indias Strawberry Gin and stir to blend the flavors. Top up with the chilled Ginger Beer and the Soda for a smooth finish. Garnish with a sprig of mint leaves and a slice of lime.
Recipe and photo courtesy of Puerto de Indias.