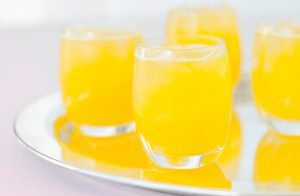 Ingredients:
4 parts mandarin juice
5 parts Cipriani Prosecco
1 part lemon juice
1 shot vodka
Directions:
In a cocktail shaker, combine the juice, vodka, Prosecco and lemon juice with ice. Shake lightly and pour into an Old Fashioned glass with ice.
Photo and recipe courtesy of Cipriani Las Vegas.