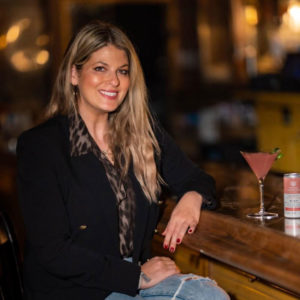 Thomas Ashbourne Craft Spirits, a premium craft cocktail brand offering classic cocktails for the modern age, debuted in the U.S. this spring. Helmed by CEO Cara Kamenev, she launched the brand alongside an elite team of founding partners, including Sarah Jessica Parker, John Cena, Ashley Benson, Vanessa Hudgens, Rosario Dawson, and Playboi Carti.
Thomas Ashbourne raises the bar in the world of ready-to-sip craft cocktails. Its rich flavors are curated by iconic partners who know their way around a top-shelf cocktail. Every batch is sustainably handcrafted in the U.S. using all-natural, Kosher ingredients.
CEO Kamenev is a proven brand builder and business executive with over 15 years of experience running marketing, business development, and investor relations at Fortune 10 companies in the Beauty and CPG Industries. Prior to joining Thomas Ashbourne, she served as a dynamic executive at L'Oreal Paris.
Continue reading below for our full discussion with Kamenev.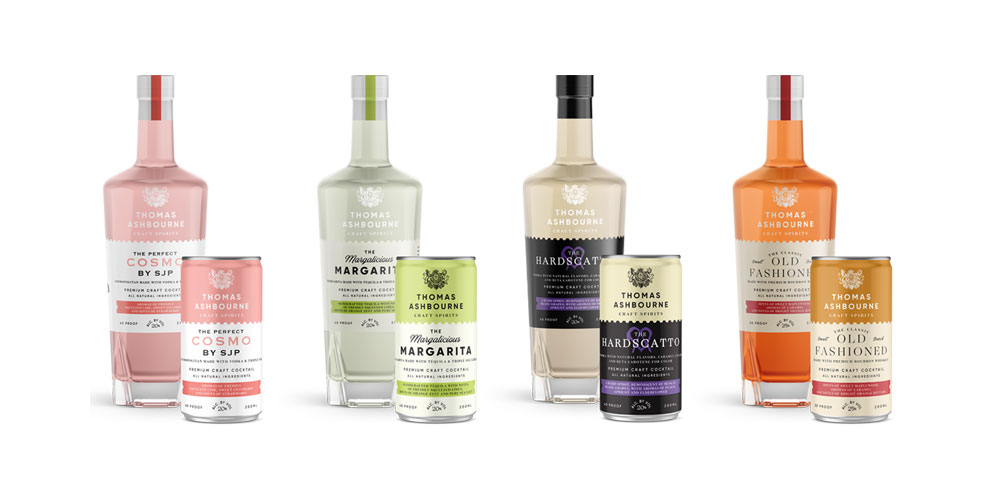 Bar Business Media (BBM): Tell our readers more about Thomas Ashbourne Craft Spirits.

Cara Kamenev (CK): Thomas Ashbourne is set to disrupt the RTD category with a modern take on classic, well-crafted cocktails that fit in the lifestyle of today's beverage consumer. The brand elevates pre-made offerings by focusing on all natural, high-proof cocktails made with fresh ingredients, equal to what would be made by a bartender, but accessible anywhere.
BBM: The Thomas Ashbourne Craft Spirits' line includes reimaginings of classic cocktails. What led you to choose these four particular cocktails? What do you think is behind the rise in interest in classic cocktails from the 70s-90s?
CK: The Thomas Ashbourne lineup revives the idea of "the golden age of cocktails" from the 1920s, which is what our brand identity, and the name "Thomas Ashbourne," is based on. Our celebrity founders really led the development of the recipes, keeping in mind the authenticity of these age-old recipes, while adding their own personal flair.
The industry is seeing a gravitation towards familiar flavors and cocktails because they are nostalgic, have been perfected over decades, and have room for personalization. Thomas Ashbourne seeks to bring these classic recipes into the modern age.
BBM: What role do RTDs have to play in the on-premise space?
CK: Cocktail recipes can differ from location to location, which can be exciting to experience a bartender's personalized take, but sometimes you want something you know you will love. We set out to provide reliable cocktails that people can order and know they are going to have a high-quality drink every time, without having to overthink it.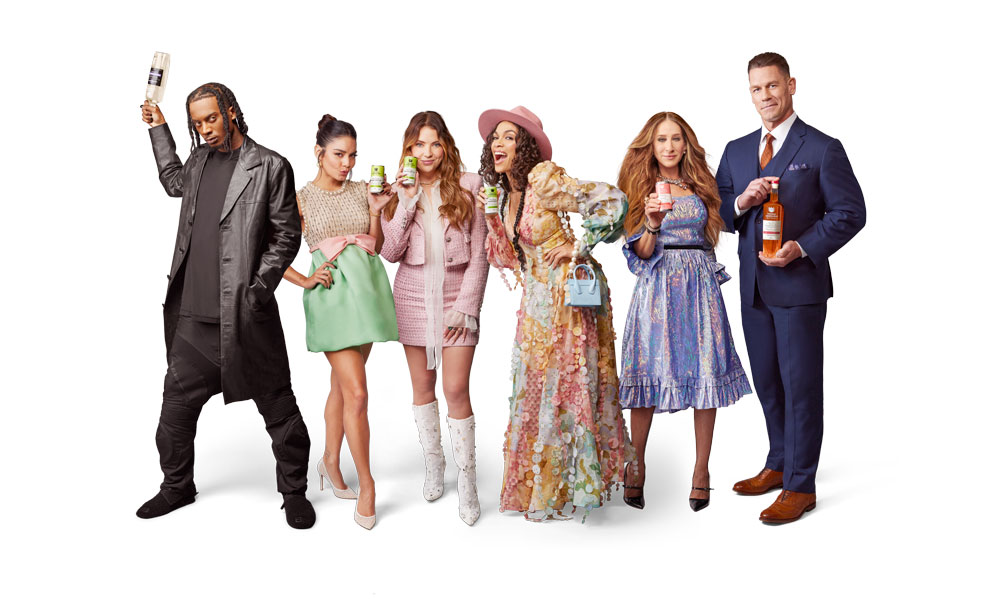 BBM: Do you have any advice for other women in the spirits industry?
CK: My advice would be to persevere, support other women, and come prepared. Brands will continue to succeed by being more inclusive and sourcing leadership from all perspectives. This is just good business because, in turn, teams can source the best talent and provide a drinking experience accessible to all.