Kwaw Amos is an investment banker by day, but his real passion lies in finding the perfect blend of grapes to craft his robust line of wines. Amos found interest in the wine-making process at the age of 13 after he won the local science fair with a project about distillation. He later founded Oson Wine Cellars, NY State's only African-American owned and run winery. In 2019, the winery was renamed Gotham Winery and has quickly gained a name in the wine-making industry.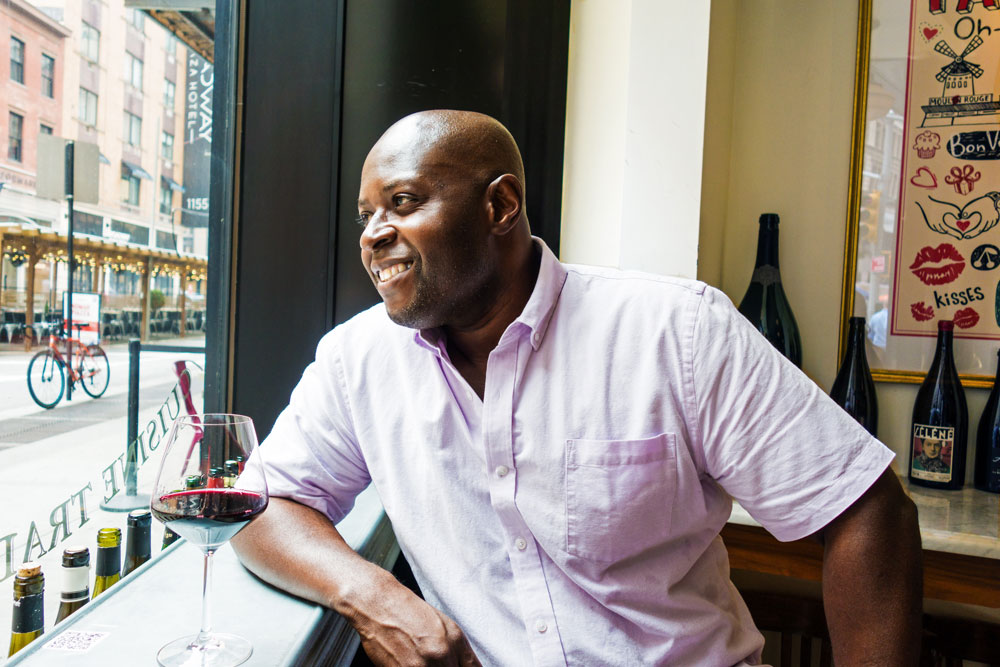 We spoke with Amos about a variety of topics, including wine and wine trends, the affects of climate change on wine making, how he's helping to elevate other Black entrepreneurs, and more.
Read our Q&A with Kwaw Amos to learn more!
Bar Business Magazine (BBM): What does it mean to you to be New York State's only African-American owned and run winery?
Kwaw Amos (KA): It means we have more work to do. First, to expand the awareness and viability of New York wine in the market place. Second, it means that I can help serve as an example to all underrepresented people. Everyone can know that the wine business is an approachable and viable option for involvement.
BBM: How are you helping to elevate other Black entrepreneurs and owners?
KA: Foremost I've joined the board of the New York Wine and Grape Foundation. My involvement with the Foundation has helped steer the board to create a diversity and inclusion initiative. The initiative will be working with New York wineries to find ways to diversify employment and empower workers. Getting more folks involved in the wine industry builds experience. That experience will lead toward more entrepreneurship in the industry. Most importantly, I've been working to partner with other local Black businesses. The hope is to create dual initiatives and partner on ideas. Wine mixes well with a lot of things. So the more we can help each other grow our customer bases, the greater the benefit.
BBM: Tell our readers more about your Unity wine series and the goal behind it.
KA: Unity was actually an idea that I had when I first decided to produce wine. It was driven by the concept of reconciliation and harmony. You know, whether it's an orchestra or string quartet, we see that beautiful music can only be made when harmony exists. The same is evident in wine making. All the parts of making wine from the weather, to soil, to elevation, to harvest, to fermentation, to the wine maker, must work as one to create great wine. Therefore, wine serves as an example that only through harmony can we achieve success. Unity represents that. I wanted it to symbolize the effort to make our society great through oneness. Not only unity between people but also unity between people and nature. I think this is needed now more than ever with what we face against climate change and social justice reform.
BBM: This could be an entire article in and of itself, but I'd like to talk a little bit about how climate change has and will affect the wine industry. What are some possible changes in wine compositions and grape varieties due to rising temperatures?
KA: Today, wine producers are finding ingenious ways to combat climate change while still making great wine. You have the best minds in the industry working in conjunction to look at weather patterns and determine what vines can successfully grow where. For example, some growers may head for higher elevations that house less heat while still sustaining sunlight and consistent temps. Other producers are rethinking canopy management, vine trellising, or pruning techniques. The key will be much more sophisticated monitoring of our environment. Most interestingly, wineries are making decisions regarding varietals as well as optimum approaches to growing those grapes. Along these lines, growers are beginning to experiment with new types of grapes. Bordeaux is one such place. The Union of Bordeaux AOC and Bordeaux Supérieur winemakers unanimously approved a list of seven new varietals (Arinarnoa, Castets, Marselan, Touriga Nacional, Alvarinho, Liliorila and Petit Manseng). In California, you're seeing more planting of varietals that can withstand the heat, such as Zinfandel, Tempranillo, Negroamaro, and Nero d'Avola. Here in New York, where we've struggled with the climate for years, we are no strangers to hybrids.  Customers can regularly find great wines made from hybrid varietals such as Chambourcin, Vidal, or Marquette. These varietals have grape DNA native to North America and can better withstanding the volatility in weather that climate change brings.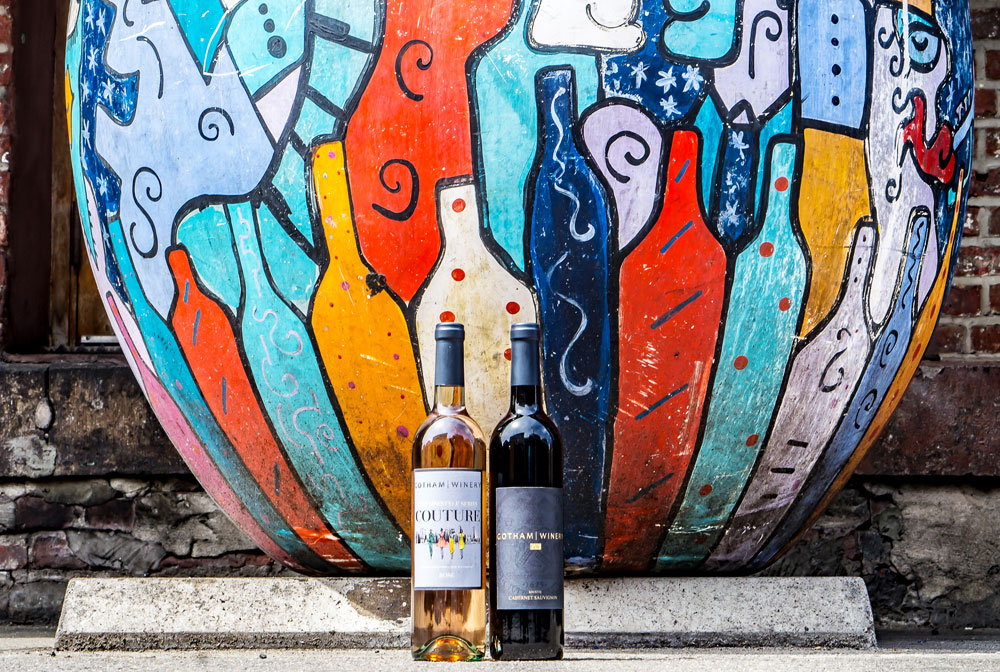 BBM: How are you and other wine makers adapting?
KA: At my own Gotham Winery we've actually partnered with Hunt Country to help us produce our next generation of wine. Hunt Country is a revered seventh generation farm/winery that has a 350 solar panel array that provides the majority of the farm's electricity needs. They were an early adopter of extensive geothermal heating and cooling, and installed a system which has replaced the conventional A/C and heating in the tasting room, winery, and warehouses. Hunt Country is the only Finger Lakes winery to provide free EV charging stations to customers. The vineyards and farm are managed as a complete ecosystem, providing ample habitat for a diverse community of bees, birds, and other wildlife. This means the wines we continue to produce at Gotham will be more sustainable and contribute to a lower carbon footprint.
BBM: Have you observed any recent trends in wine—especially in the on-premise market?
KA: I think the biggest trend I've seen is accessibility. Not just in terms of how people acquire wine but how what they're drinking relates to use. So canned wine is growing for example. People always drank wine in casual situations but now it's important to deliver it in a manner that fits the end use. I don't need a heavy bottle on the beach. I'd like to see on-premises adapt more in this manner. So if you're a sports bar, maybe you go stemless.  Things like that.
BBM: Do you have any advice for how bars/restaurants can sell more wine—especially to the younger side of the 21+ demographic of millennial drinkers?
KA: Go local! We've seen this trend in beer, but I'd love to see more bars and restaurants support their local wine industry. There's more of a story that folks can connect to. Wine stops becoming something far away that I don't understand and becomes more relevant and tangible. Every bar in New York should have at least one wine from a New York producer. Could you imagine being in Cali and not finding California wine at a bar!? Lastly, I'd love to see cider moved away from the beer association and placed in the wine category where it really belongs. It helps illustrate the universe of wine (making it more accessible), whether made with grapes or apples or whatever!
For more information on Gotham Winery, visit their website or follow them on Instagram.