SevenRooms, a guest engagement and retention platform for the hospitality industry, announced its newest partnership with ThinkFoodGroup, the innovative dining group founded by Chef José Andrés and Rob Wilder.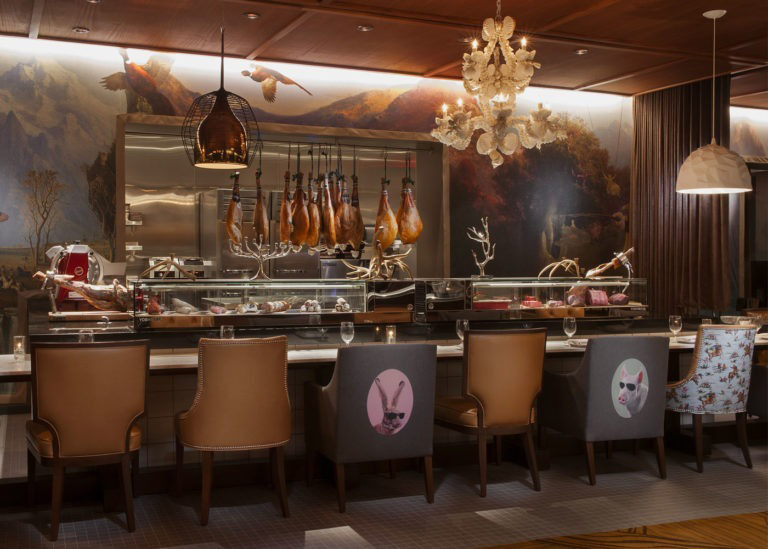 Over the coming months, ThinkFoodGroup will onboard restaurants onto the SevenRooms platform, enabling them to own their guest data and relationships, deliver exceptional experiences, and boost profitability and repeat business. As part of the agreement, José Andrés' ThinkFoodGroup has also joined SevenRooms as an industry advisor. This partnership will enable SevenRooms to gain key insights from his industry expertise and leadership, helping the company to better serve the hospitality industry.
ThinkFoodGroup is already live with SevenRooms across several locations including Bazaar Meat by José Andrés at The Sahara Las Vegas, é by José Andrés, Jaleo and China Poblano at The Cosmopolitan of Las Vegas,  The Bazaar by José Andrés at the SLS South Beach, and China Chilcano in Washington, D.C. The group will leverage the full SevenRooms platform, including reservation, waitlist and table management, online ordering, review aggregation and marketing automation. All of these tools will work together to provide ThinkFoodGroup with deeper insight into their guests across their entire portfolio, helping them to further personalize and tailor their guest experiences.
"Providing outstanding experiences for our guests has always been a priority," said José Andrés, CEO, Co-Founder and Executive Chairman of ThinkFoodGroup. "In light of the challenges brought on by COVID, we realized just how important it was to have a partner who can help us bring them to life in a seamless way. I am excited to bring SevenRooms into our restaurants globally, and for ThinkFoodGroup to also join the company as an industry advisor."
"Pushing the limits of what's expected in hospitality is at the core of our business," said Sam Bakhshandehpour, President of ThinkFoodGroup. "SevenRooms is completely transforming the restaurant technology platform, and we're thrilled to partner with a like-minded company who thinks progressively and has the cutting-edge technology to challenge the status quo. Together, we will collaborate on building solutions that put operators' success at the forefront."
"With the hospitality industry returning to full-speed, it's more important than ever for operators to prioritize technology platforms that are hyper-focused on helping restaurants thrive," said Joel Montaniel, CEO & Founder of SevenRooms. "We're thrilled to welcome the ThinkFoodGroup team to our SevenRooms family, helping them build upon their incredible guest experiences across their properties. Most importantly, we look forward to learning from José and his team's incredible expertise and unique perspective. Supporting and advocating for the hospitality industry has always been at the core of our business. There is so much work for us to do as the industry recovers, and we look forward to walking in lockstep with José and his team to build back better."