As temperatures rise and the world moves into a vaccinated summer, another sector of the hospitality industry is ready to rebound. The nightlife industry's clubs, lounges, bars, and pools are reopening, and consumer excitement to get back to 'normal' is at an all-time high. This eagerness, combined with pent-up demand, has the potential to drive more money for operators than ever before, so long as they're prepared to serve up the best experiences to guests by leveraging data-driven technology.
Here are three ways to prepare for the summer nightlife rebound.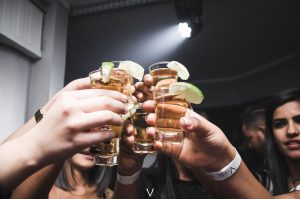 1. Bringing Unique Ideas to the Table
While patrons are clamoring to get back to their favorite watering holes, one of the easiest ways for operators to make sure they're the first stop is to create unique events and experiences.
Recent data has shown that retail sales are falling as consumers turn from goods (e.g., groceries) to services (e.g., dining and nightlife experiences). After a year of drinking at home, customers will be eager to visit a venue if it's offering something different than the bar next door. Events and experiences can be marketed to potential guests to help sell tables and packages, reservation upgrades, and event tickets, driving revenue before a guest arrives on-premise.
Whether offering table reservations with buckets of beer for a big game, tickets to a Saturday pool party or simply a Girls' Night event, nightlife operators can get more guests through their doors with a little bit of creativity (and a side of data). Operators can, and should, promote these experiences across all their channels—including their website, social media accounts and email marketing—to drum up awareness.
Consider Inception Group, a hospitality group based in London, that owns and operates high-end bar, restaurant, and club concepts. With many customers missing out on birthday celebrations in 2020, they created an email promotion for guests offering a percentage off their check equal to the birthday age missed during lockdown (e.g., 30% off the check if celebrating a belated 30th birthday). This easy-to-execute promotion helped drive table reservations for Friday nights, and rewarded loyal customers for returning to the venue to celebrate their special occasion—resulting in an increase in revenue for the locations.
2. Leveraging Tech for Smoother Operations
For nightlife venues, many of which have historically limited reservations and operated on walk-in-only models, this summer could prove challenging without the right technology and operational processes in place. Now is the time for operators to invest in tools and tech that will help them maximize covers and run their operations smoothly as summer guests flood through their doors.
Leveraging reservation and waitlist management platforms, operators have a 360-degree view of who's coming into their venue, what that person's preferences are, and whether they've visited before. With a reservation system in place, operators can not only streamline their table management, but also offer upgrades, like bottle service or special experiences, to guests during the reservation process itself.
If your venue isn't requiring reservations, virtual waitlist solutions can also help manage a crowd. Best of all, by managing your waitlist virtually, you'll gain access to more robust guest data that can be used to not only improve the guest experience when they're on-site, but also to get them to come back again after their visit.
Whether taking reservations or a waitlist, these tools can help the host stand to communicate effectively and quickly with guests and keep crowds from lingering. Technology, and the data it collects and makes available, can help nightlife operators create world-class guest experiences that drive revenue and retention.
3. Utilizing Data & Tools to Bring Guests Back
While unique, creative experiences and sophisticated tech should be top-of-mind, operators should also be sure they're making the most of customer data to elevate the experience across the entire customer journey. With many nightlife venues reopening with reduced staff due to hiring challenges, it's crucial that operators think about their tech stack and ensure they have the right tools in place to not only collect data, but also automate their marketing using it.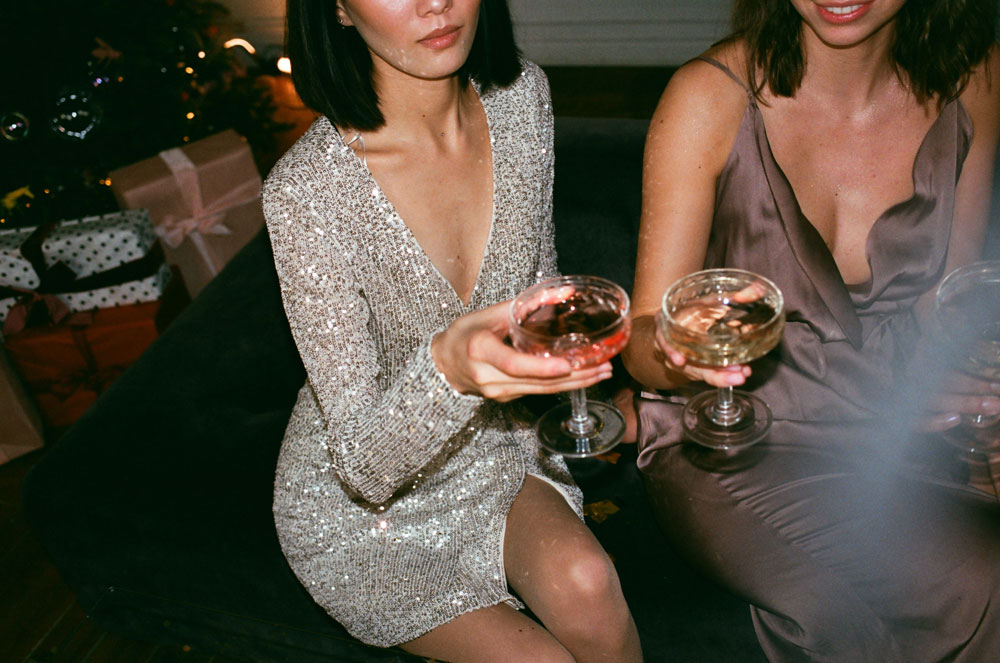 Enabled by guest data, marketing automation tools can help operators get extremely targeted when reaching out to their customers. They ensure that the right message reaches the right guest at the right time.
Take a guest visiting Las Vegas from New York City, for example. When they make a reservation for a table at a club, the operator can collect details on this guest – from their home-base to their favorite liquors and table location – and store it in their customer relationship management (CRM) software. When that same guest returns to NYC, the operator can specifically target them through marketing automation with an exclusive promotion or deal for a venue in Manhattan.
At the same time, operators should use marketing automation to target their existing customer base in addition to new guests. Similar to the Las Vegas guest, operators can target a previous customer who may not have visited in a while or has predominantly ordered in over the past year. Using data collected on their preferences, the operator can send out an automated marketing email to entice them to visit with promotions or complimentary drinks.
Both scenarios encourage guests to return and, ultimately, drive loyalty and revenue within a group – no matter the location.
Across the country, the nightlife industry is pulsing back to life. From bars to clubs to pools, guests are eager to get out and celebrate the summer. Operators should make sure they're prepared to meet this pent-up demand through creative experiences, innovative tech solutions and, most importantly, data.
By Joel Montaniel, the CEO & Co-Founder of SevenRooms. Montaniel leads business strategy at the company. Prior to founding SevenRooms in 2011, Montaniel served as the Chief of Staff at LivePerson, leading strategic, operational and cultural initiatives. He started his career at Credit Suisse within the Real Estate, Finance & Securitization Group. He graduated with a B.A. (Hons) from Georgetown University.