By John Mahlmeister
For most restaurants and bars, summer brings more customer traffic and increased revenue. Unfortunately, it can also bring more ice machine problems as soaring temperatures and additional demand put pressure on these delicate units.
Commercial ice makers require a specific environment and regular preventive maintenance and cleaning to be performed year-after-year. This is especially important if the ice maker has been sitting unused or underutilized during slow pandemic years.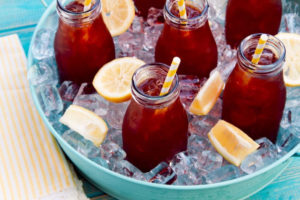 Following the simple tips below will help business owners avoid costly repairs or ice machine breakdowns at the height of summer.
Tip 1: Cool the Environment
Ice machines are temperamental units (that's why I suggest leasing, not owning, so you don't own their problems). In order to produce at the manufacturer's estimated rate, the ice maker should be in an environment between 45 and 90 degrees Fahrenheit. As temps increase, ice production decreases. If the ambient temperature rises above 100 degrees around the ice maker, the unit may stop making ice entirely. Furthermore, high temps in the room cause ice in the bin to melt faster, further depleting the total supply of ice.
To prepare for summer, ensure the air conditioning unit can maintain the recommended temperatures in the room containing the ice maker. Note: Shoot for a room temp well below the maximum for the ice maker. The area around the ice machine will be even hotter than the rest of the room, because hot air is pushed out of the unit during the ice-making process.
Tip 2: Give it Some Space
Unfortunately, ice makers are often installed in less-than-ideal environments. Suppliers may know the specs of the machine, but they don't know as much about installation requirements. There should be at least a foot of space around all sides of the ice maker. Instead, units are often installed in cubbies or small spaces where lack of ventilation creates a microclimate of much higher temps due to the hot air being pumped out of the machine. Ice makers need to suck in cool air to make ice, so there's an issue when the hot air remains trapped around them. To get maximum production this busy season, consider moving the ice maker.
If the ice maker is installed next to or near a very hot appliance like a stove, it should also be moved.
Furthermore, over time, the ice maker can become a storage spot with boxes, crates, or other items stacked on top of it or against it. Clear this all away before the busy season to keep the unit happily churning out ice all summer long.
Tip 3: Check Water Temps
This tip is more relevant if lower ice production has already been noticed. An ice maker that isn't meeting production needs in the off-season is going to be a major problem in the busy season.
Ice makers function best when the incoming water temperature is 50 degrees Fahrenheit. If the water is too warm, the ice maker has to work harder to cool it, which makes ice cycle times longer.
When water lines are underground, they're less subject to change in the summer. But some water lines run through walls or the roof where they may be exposed to summer heat. Easy Ice technicians have measured incoming water temperatures as high as 140 degrees in the peak of summer. If ice production is slowing as outdoor temperatures begin to rise, look into this factor.
Tip 4: Clean the Ice Maker
Naturally, a clean ice maker will perform more efficiently than a dirty one. A build-up of scale, mold, or grime can not only endanger the ice, it affects ice production.
There are two kinds of ice machine cleaning, and both are important. Daily and weekly closing or opening duties should include wiping down the high-traffic surfaces on an ice maker like the bin handle and scoop.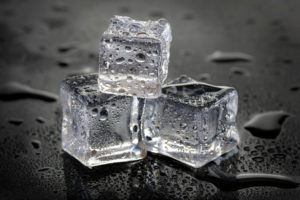 Ice makers also need deep cleanings, which manufacturers recommended at least twice per year. These are performed by an ice machine technician (though some business owners undertake the grueling DIY version) and involve a thorough clean (descale), disinfection, and sanitization of the inside and outside of the ice maker and ice bin. Schedule one in the spring before busy season as professional cleanings take several hours.
Tip 5: Create an Ice Management Protocol
This tip is an insider trick that costs nothing and can significantly increase the amount of ice a business can access. Many people don't know that the ice production capacity of the ice maker can be limited by the size of the bin under the unit. When the ice bin fills up, it signals the ice maker to slow production or stop making ice. Ice shortages occur when an ice bin's storage capacity is lower than the ice maker's production capacity and the business is reliant on the full ice machine production rate.
Here's how to remedy this:
Shift openers and closers should fill every ice storage bin and drink station in the establishment (behind the bar, above the drink station, anywhere ice is normally used). This frees up bin space for the ice maker to run 24 hours a day.
Instruct employees to scoop ice from the back of the ice maker. When it piles up, it can prematurely activate the bin control, signaling the ice maker to stop. Also train them to use an ice shovel to pull ice forward as needed.
The Final Tip
Getting ahead of any issues through TLC is the best way to avoid repairs and breakdowns during the upcoming busy summer season. Ice makers usually last about seven or eight years, but with care, they can go longer. At Easy Ice, our ice makers frequently celebrate a 15th birthday because we invest in preventive maintenance and regular cleanings. Act on the tips above and respond quickly to environmental or other issues, and customers will be sipping on cool drinks all summer long.
John Mahlmeister is the chief operating officer and co-founder of Easy Ice. Co-headquartered in Phoenix, AZ and Marquette, MI, Easy Ice is the national leader in the full-service ice machine subscription industry with warehouse and distribution facilities in Chicago, Dallas, Kansas City, Orlando, New York City, and Los Angeles. Since its founding in 2009, Easy Ice has rapidly grown the number of ice machines under management to nearly 30,000 units across 47 states. The Easy Ice commercial ice machine subscription programs include installation, cleaning, preventive maintenance, repairs, and backup ice. For more information, please visit EasyIce.com. Or visit them on social: LinkedIn, Facebook, or Twitter.