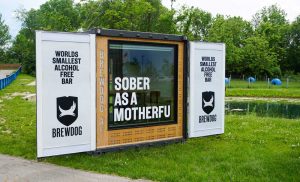 BrewDog was started in 2007 by James Watt and Martin Dickie—two men with a passion for craft beers and unconventionality. The business experienced rapid success and grew very quickly from there. In 2015, BrewDog was shipping craft beers from Scotland to the USA and realized that in order to be truly successful in North America, they'd need to brew domestically. From there, the team discovered a home for their brewery in Columbus, Ohio, and began brewing craft beer locally in 2017.
BrewDog has always wanted to do things differently in the beer world, often going against the grain—and has become well known for that exact reason.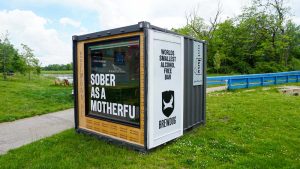 It was this boundary-pushing mentality that led them to recognize ootBox and the scrappy startup's out-of-the-box concept for a customizable, leasable, and portable space.
BrewDog was on a mission to pave the way with non-alcoholic beer, and having always been known for high percentage beer, the team wanted to make a memorable statement for this new launch.
To successfully execute it, BrewDog engaged ootBox to design and manufacture a branded, turnkey space that could serve as the world's smallest alcohol free bar. Even better—the world's smallest alcohol free bar that could be easily moved from location to location for various promotional events.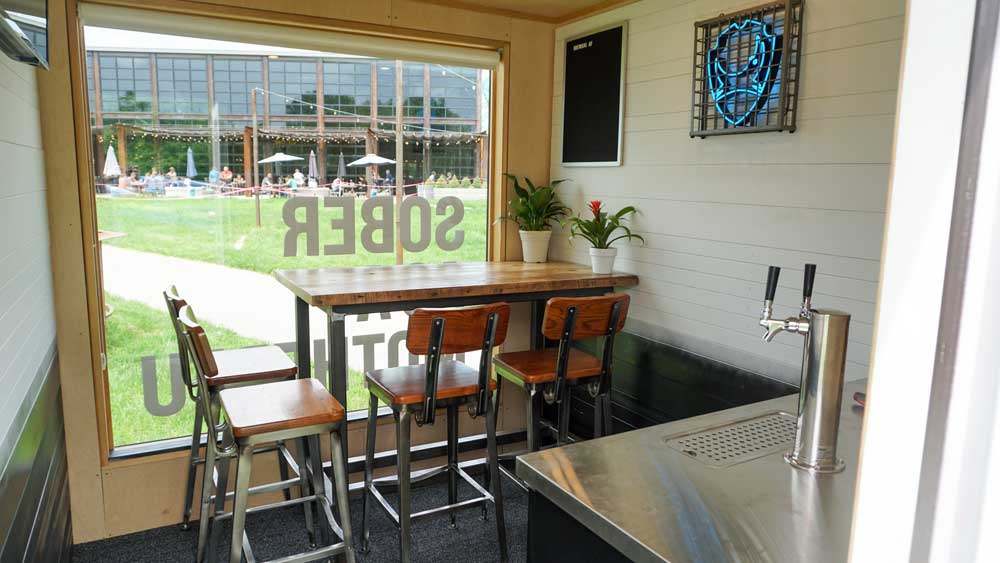 With ootBox, BrewDog predicts that garnering interest in the launch of their new non-alcoholic beverage will come naturally. A cleverly-branded shipping container placed in unexpected places—what could draw more attention than that? Upon launch, consumers will experience the ootBox and the company's new specialty, with a server present
to assist them. BrewDog's customized ootBox can fit up to six people and was activated in September at one of BrewDog's downtown Columbus locations in celebration of the alcohol-free brand launching on Amazon.
"ootBox is a cool concept," says Keith Bennet, Special Projects and Business Development Manager at BrewDog. "While our current lease with ootBox is for six months, I have no doubt that we'll come up with some fun ideas and creative ways to use the box in the future."