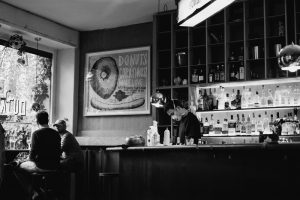 It's no secret that businesses in the hospitality trade tend to have high staff turnover. Bars and restaurants all over the world lose and gain staff at a rapid rate for a variety of reasons. For example, this could happen because of student employees who move on when they finish their studies, or it could be due to seasonal changes. More recently, COVID-19 has wreaked havoc on the industry in multiple ways—just one being the effects on staff as many employees choose not to return to the same bars and restaurants or find themselves in new positions because their previous employer didn't reopen.
Whatever the reason, high turnover is something most bars and restaurants have to contend with. So, the question remains, how can you maintain a high level of service when you have high staff turnover?
Good Communication
There's nothing like poor communication to decrease morale and enthusiasm in the workplace. When staff members leave, it's likely that their colleagues will have questions and concerns of their own. If these aren't addressed early on, doubts or curiosities can fester and cause pessimism, which can spread among other employees.
Abate any problems by being open and inviting discussion. Staff should feel free to ask questions and talk candidly when people leave. A great tool to help you achieve good communication in general is social media. Consider creating a WhatsApp or Facebook group that everyone can access. Use this to make announcements and keep all staff members in the loop.
Adaptability
It's important to make your establishment as adaptable as possible so that staff can manage tasks well when someone leaves. Adaptability is also just an essential skill for your bar to have in today's uncertain climate. There are a number of ways to improve adaptability in the workplace, including:
Train staff on as many processes as possible. Having only one person who knows how to fix a particular issue isn't wise as that person could leave.
Keep 'how-to' manuals for everything in a place that's accessible to all staff.
If applicable, keep a stock of uniforms on the premises in a range of different sizes. You may also want to consider having a stock of face masks.
Consider having a small menu. Offering fewer, high-quality drinks or dishes will be preferred by customers than a huge menu of subpar fare. Smaller menus will also benefit you at this time when traffic is inevitably down due to capacity and social distancing restrictions.
Tools
To achieve a high level of service, you must offer staff all the tools they need to do their job well. This includes easy-to-use equipment that is reliable and can perform well in high-pressure environments.
Also consider equipment to help your staff during busy times, such as high-speed dishwashers and alarmed equipment like refrigerators that beep when left open. With additional cleaning protocols now in place that can add time to an employee's workload, any tool that increases efficiency is valuable.
Thorough Training
One of the best ways to help maintain a quality standard of service in spite of high turnover is to offer comprehensive training to all members of your staff. While this might seem like a time-consuming task to undertake, and of course it can be incredibly annoying when you fully train someone and they leave soon afterwards, the fact is training is essential for good service.
Make a list of every process that your employees need to know in order to deliver the level of service that you want them to provide. While day-to-day you may assign some staff members solely the task of bar duties, clean-up, or serving, it's a good idea to swap these around every so often. It's important to make sure all staff members are confident in every area, so that when someone leaves, everyone knows how to take on additional tasks as necessary.
Mentoring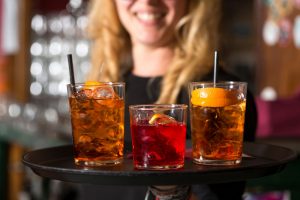 To make sure all team members are proficient in all areas of the job, assign new employees a mentor. From their first day, this means they will have someone they can turn to with questions and advice, or even to offer their own ideas when it comes to streamlining processes.
A mentoring system can also be a helpful way of aiding in communication and inviting discussion. As a manager or business owner, you may not always have the time to address all staff members' concerns. Employee mentors can assist in delivering any necessary questions or doubts to you, as well as help make sure colleagues are in the know about updates.
Unfortunately, in the hospitality sector, high turnover is always likely to be a problem. It's worth thinking about how you can manage it. Avoid dips in your service standards by preparing your bar or restaurant and all those who work within it as much as possible.
By Jane Freeman is a resourcing partner at Selecta, the leading European vending machines supplier and coffee services company.
Photo (top and featured) by Miikka Luotio on Unsplash