Many actors and filmmakers tend to gravitate toward the hospitality industry, as it allows them the flexibility to go on auditions and to shoot the films that help to build their portfolios. What's more, working in bars and restaurants enables these outgoing individuals to engage with lots of people, which can be a source of inspiration for any creative types.
In the Queens, New York neighborhood of Astoria—one of the hottest bar and restaurant scenes in the five boroughs—four local residents found a way to merge their passion for the arts and hospitality by creating a film festival purely for filmmakers who work in the bar and restaurant industry. Called the Last Shot Film Festival (LSFF), it was launched in 2019 by Matthew Stannah, Annie Rosenberg, Sean Kelly, and Amy O'Neill.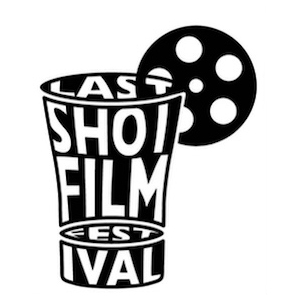 Stannah is a bartender at The Thirsty Koala, an Australian-themed farm-to-table restaurant; Kelly is a server at Bubba's Bistro, which specializes in Southern Cuisine; and Rosenberg is a bartender at sports bar McCann's Pub & Grill, each of which is located on the Ditmars Blvd strip.
"We created the film festival to bring together two worlds in which we were immersed: hospitality and the creative arts," said Rosenberg. "We realized a lot of people were working steady hospitality jobs while finding time to create their art, and we wanted to create a home for them to showcase their works and bring together the creative elements from both walks of life. We each have personally been involved in the hospitality industry for several years as a main source of our income. It has been an industry that has helped pay rent, bills, and support our artistic endeavors as filmmakers."
The goal was to launch an event with a different spin than the traditional film festival, where guests typically arrive, have a plastic cup of wine, watch the films, do a quick meet-and-greet and then leave. "We wanted to make the festival an event itself, a night out to celebrate all the incredible films we were showcasing," said Kelly.
For the Last Shot Film Festival, venues would be the bars and restaurants themselves and would involve locations across New York City. In addition to the viewing of indie films, the festival would also include an evening of special performances, including live music, drag shows, comedians, mixologists, and flare bartenders. An added benefit to hosting at these venues is that guests would be able to continue to celebrate long after the events wrap up.
Unfortunately, just as the final venues for the first LSFF event were secured, the pandemic struck. As the event was originally scheduled for May, the LSFF team had to make the tough decision to cancel the live events as everybody quarantined in their homes. Some of the venues they selected had even shuttered permanently by the time May rolled around. However, as they already had a panel of celebrity judges selected and dozens of submissions coming in each week, they decided to hold the festival virtually.
"We spent a lot of hours in front of a computer screen building the platform to showcase these wonderful filmmakers," said O'Neill. "Interestingly, we found ourselves having to be more creative, and the team really joined together to help push each other through the low moments and doubts."
To keep everyone engaged as they were making the pivot to virtual, LSFF held an Instagram-based indie film competition, called "The Quarantine Project," in which filmmakers were invited to submit one-minute short films around a predetermined theme (the theme of one round was "Toilet Tales," for example), and cash prizes were offered to the top three winners based on total likes and comments submitted. Three rounds of the competition were held over a period of several weeks, with dozens of submissions entered, and once the final competition wrapped up, the virtual festival was ready.
The inaugural Last Shot Film Festival was held October 2019 and was a huge success, garnering more than 200 submissions and attracting viewers from around the world.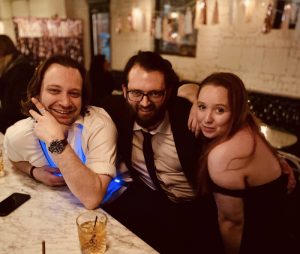 The LSFF team is currently collecting submissions for this year's festival, which will be held August 8-18, and is currently seeking food, beverage, and filmmaking sponsors seeking to gain exposure to their audience.
Stannah attributes much of the success of the first festival to the deep connection between the creative and hospitality industries. "Both take a great deal of passion, creativity, imagination, talent, and hard work," he said. "Both also bring people together. Whether it's your favorite cocktail made by your local bartender at that spot you love, or your favorite movie at home, each brings you joy in its own way and was created with lots of love and effort. When you think about it, a bar or restaurant is in many aspects a stage, and we are all seeking to deliver a great performance."
Those interested in getting involved in the festival can reach the LSFF team at www.lastshotfilmfestival.com