Q Mixers, America's leading premium mixer brand, announces the appointment of Bob Arnold as its Chief Executive Officer. A proven and accomplished leader in the food and beverage industry, Bob joins Q Mixers as the company continues to deliver category-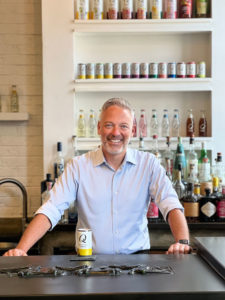 leading growth within the grocery retail and on-premise hospitality channels nationally. Arnold has held senior roles at Mondelez, Bacardi, Coca Cola, and InBev and brings many years of professional management and leadership experience from these world class organizations to Q.
"I am excited and energized to be joining the Q team and believe in the incredible opportunity this brand has in the years ahead. I'm looking forward to building on the successful foundation that Jordan, Ben, and everyone at Q Mixers has created," said Arnold.
Jordan Silbert, Founder of Q Mixers, added "We couldn't be more excited to bring Bob on board at a time when Q is rapidly gaining share, transforming the mixer category and continuing to establish itself as the leading premium mixer brand with consumers, retailers, and hospitality partners across the country."
Q Mixers continues to gain momentum in the market as consumers increasingly seek out premium mixers for their cocktails across both in- and out-of-home occasions. As it builds distribution and shelf presence, Q Mixers now outsells all conventional and premium mixer competitors at a growing number of grocery banners nationwide, demonstrating the robust consumer appeal of its products and differentiated brand. On-premise, Q Mixers is rapidly expanding its footprint with local, regional, and national hospitality and restaurant accounts, as consumers increasingly demand better mixers to go along with their premium spirits.