ParTech, Inc (PAR), global POS solutions provider and wholly owned subsidiary of publicly-traded PAR Technology Corporation, added BeerBoard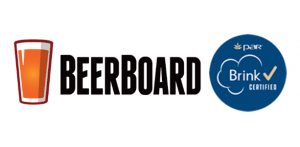 to its Brink integration ecosystem.
BeerBoard is a leader in real-time beer flow technology that manages over $1 billion in retail draft beer sales across thousands of the largest bars in the US. The partnership began with a mutual client, Island Wing Company, using BeerBoard to increase its on-premise profitability. Josh Solomon, VP National Accounts for BeerBoard, said "The BeerBoard Team is excited to expand our relationship with PAR Technology. This partnership will benefit Brink customers by turning real-time data and insights into improved efficiency and increased top line sales."
BeerBoard's SmartBar technology captures sales data from Brink POS to allow Brink customers greater insight into which brands of beer are the most popular. Stephen Lee, PAR's Manager of Strategic Partnerships, said "Partnering with BeerBoard is an exciting addition to our industry leading ecosystem. This partnership aligns well with our strategy to push more into the table service segment and BeerBoard is already off to a great start serving our mutual customers."
SmartBar results in higher cash flow for full-service restaurants that serve alcohol, increasing sales by an average of $60 per keg and reducing unclaimed pours from 20% to well under 10%. Its pricing algorithm accommodates multiple pricing tiers, simplifies price changes and optimizes margins. With a database of over 45,000 products, BeerBoard's automated product management system automates Price Look Up (PLU) creation to reduce administrative work for owners and operators, allowing them to spend more time increasing sales and improving margins. BeerBoard's additional benefits include integrated menus and promotions, automated keg replacement orders to reduce out-of-stock occurrences and automated keg inventory to eliminate the need to lift heavy kegs.