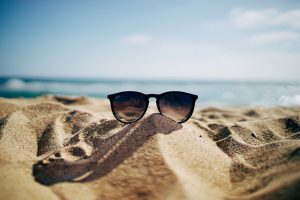 The fourteenth wave of the ongoing study by AMC Global (an international custom market research firm specializing in launch strategies and brand tracking) and OpinionRoute (a leader in insights process management) was released today.
The research surveyed 300 U.S. consumers over the age of 21 and showed that summer get togethers in the United States are different in 2020, with virtual and socially distanced gatherings high on the list of activities.
Consumer feelings about bars/restaurants seem to have loosened up as more than half of the respondents, 53%, reported going to a restaurant this summer. Of those respondents, 44% ate indoors at the restaurant, and 38% ate outdoors.
Significantly fewer respondents visited bars, with only 18% reporting they had a drink at a bar this summer.
Some respondents opted to share a drink virtually, with 19% saying they participated in a virtual happy hour where alcoholic beverages are consumed this summer. Virtual lessons, like cooking and cocktail making, have also become more popular, with 30% of respondents saying they participated in a virtual lesson this summer.
The pandemic is also negatively impacting the ability to stay in touch with friends and  family over the summer. Compared to last summer, 28% of respondents reported seeing close family members less often, 39% reported seeing extended family less often, and 43% reported seeing close friends less often.
Summer tourism has also been greatly affected by the COVID-19 pandemic as people opt to stay closer to home or to not travel at all. Of the 300 respondents, 35% went on a vacation/trip within driving distance, and only 15% went on a vacation/trip that required air travel.
While consumers have started to venture out, it seems they are still remaining cautious and opting for socially distanced activities or virtual get togethers versus in-person outings and events.
To view the full results of the survey, click here.
Photo by Ethan Robertson on Unsplash