On the heels of a $50 million Series B round, SevenRooms, a data-driven guest experience platform for the hospitality industry, announced the recent hiring of key executives: Levi Aron as Chief Revenue Officer and Jeremy Theisen as Executive Vice President of Enterprise Sales. These strategic new hires further SevenRooms' commitment to identifying high growth partnership opportunities for the company while expanding its global reach.
"As we head towards the next growth stage for SevenRooms, we are thrilled to welcome experienced leaders like Levi and Jeremy to the team," said Joel Montaniel, CEO & Co-Founder at SevenRooms. "With both bringing more than 20 years experience to their roles, we know that their deep hospitality technology expertise, customer-centric approach and unique insights will help propel our business into the future."
Aron most recently served as the Australian CEO & Country Manager for Deliveroo from 2015 to 2020, helping grow the company into 500 cities and 13 countries during his tenure. In his new role as CRO at SevenRooms, Aron is responsible for driving customer-centric revenue growth across the entire company, leading the sales, customer success, and revenue operations functions for the organization.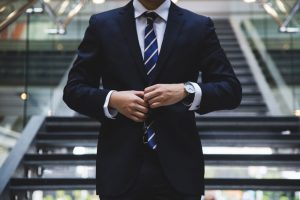 "SevenRooms is a uniquely positioned hospitality technology brand with a best-in-class product and an operator-first mentality, unlike any other company in the space," said Aron. "From my early conversations with Joel, it was clear that there was a big opportunity to join as the company's first CRO, and play an important role in scaling the next global category leader. After moving from Australia to NYC, I couldn't be more excited to make my mark as a part of this innovative, culture-lead team."
In his role as EVP, Enterprise Sales & Partnerships, Theisen is responsible for scaling SevenRooms' enterprise sales team, expanding the company's enterprise client base, and leveraging his deep experience within the hospitality sector to strengthen SevenRooms' industry relationships and integration partnerships. Theisen previously served as Chief Sales Officer at Punchh, where he built an industry-leading sales organization across 165+ enterprise customers, taking the company to $50MM in annual recurring revenue.
"Diving into this role at SevenRooms has been an exciting new challenge," said Theisen. "As a sales leader, I have always gravitated towards high-growth, high-energy companies, and I am looking forward to lending my strengths to the organization as we grow our enterprise customer base."