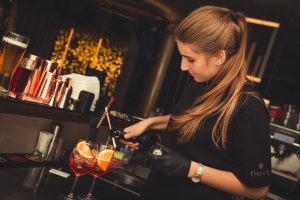 After months of living under stay-at-home orders, it's no secret that operators and guests alike are looking forward to a time when business can reopen. As the conversation moves toward safely reopening and restrictions ease across states, various organizations and governments are issuing recommendations and guidelines on how to reopen safely. Though these guidelines include health and safety guardrails, cleaning standards, social distancing protocols, and more, few discuss the important role technology plays in the ability to execute on these guidelines. But make no mistake, technology should play a crucial role in your reopening strategy.
Here are three important things to consider when building out a post-pandemic tech-forward strategy for your bar or nightclub.
Creating New Operational Processes
By all indications from state and local governments, restaurants and bars will need to abide by some level of capacity rules upon opening. This will likely coincide with social distancing guidelines requiring a minimum of six-feet between bar seats, tables, and other public areas. For bars and nightlife venues, which historically have been primarily walk-in businesses, this presents a new challenge. In a post-pandemic world, walk-ins, lines down the block, and crowded bars pose safety concerns for guests and staff alike. That's where digital reservation platforms and virtual waitlists come into play.
Whether your business decides to take reservations for bar seats and high tops, or plans to limit capacity by implementing virtual waitlists, there are a wide range of benefits that come with switching to this model, including the ability to:
Track who has been at your property for contact tracing purposes, in the unfortunate event that a guest later tests positive for COVID-19 after their visit.
Manage turn times to get more guests through your doors by offering timed reservations depending on party size, maximizing the number of guests per night.
Minimize the number of customers who would previously line up outside your door or crowd around a host stand, helping your business adhere to social-distancing guidelines.
Capture and leverage data on your guests for marketing & loyalty campaigns by collecting a guest's name, email address, phone number, and more upon booking or adding to a waitlist.
Communicate with your guests via SMS messaging about your waitlist and when tables become ready to help reduce crowds.
The businesses that are able to adapt their operations to this new model will create a new framework for success in a post-COVID world.
Offering Contact-Free Solutions
While digital reservations or a virtual waitlist are going to be an important part of your strategy moving forward, once the guest is at your property, you want to be able to ensure that they have the best—and safest—experience possible. By creating "contactless" touch points across your venue, you keep your guests and employees safe, while helping ease operational challenges in the near term. Upon reopening, operators will not only be operating at reduced capacities in their venues, but also with reduced staff. By offering a safe, contact-free solution for these in-service experiences, you can not only help manage labor costs, but ensure the wellbeing of your employees. With 38% of people concerned about touching shared objects post-COVID, this also means offering guests the ability to view a menu, order food and drinks, and pay via a credit card or digital wallet—all via a mobile device.
The best part? This "bring your own device" mentality will be readily accepted by guests, who no longer want to touch a physical menu, jostle for a position at the bar to order a drink, or hand over their credit card to pay. 80% of consumers say it's important to see menus before making a decision on which bar to visit, and 62% are less likely to choose a venue if they can't read the menu on their mobile device.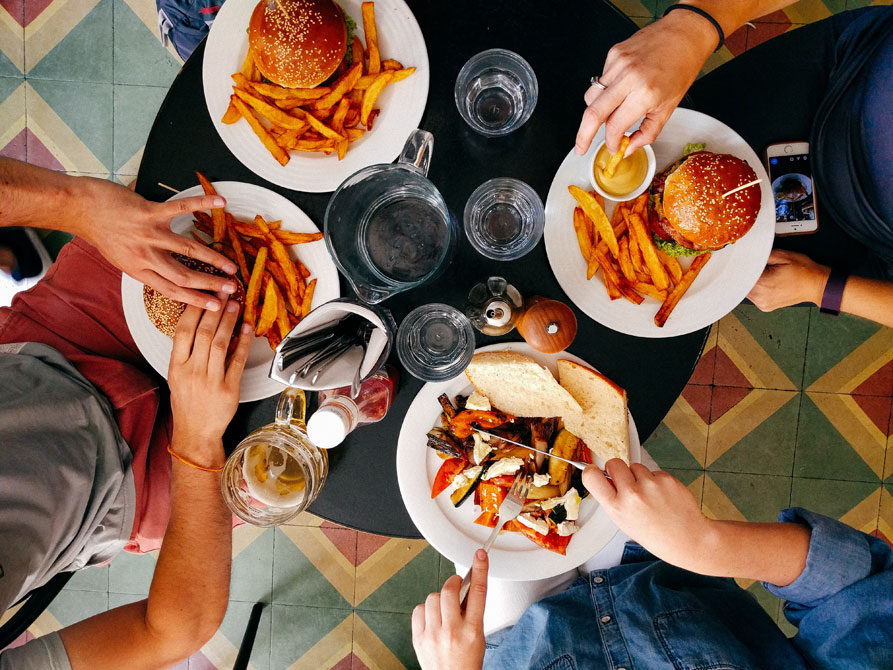 With every guest in possession of a mobile phone, having a digital menu is a simple way to improve contactless browsing, ordering, and paying for guests. Operationally, this helps ease any worries you may have around staff coming into close proximity with guests, instead helping you shift them into 'runner' roles from the bar or kitchen to deliver food and drinks to the table. For the guests, this means faster, more accurate ordering with a contactless approach to service.
Leveraging Data To Improve Guest Experiences
More so than ever before, bars have an opportunity to embrace the use of data to personalize guest experiences. By leveraging the data collected throughout the guest journey—from booking a reservation or adding to the waitlist, to the in-service experience with contactless ordering & payments—bars will be able to reach their guests through highly targeted marketing. But what does that look like in a post-COVID era?
Imagine this scenario: A guest adds themself to a virtual waitlist that shows an 18-minute wait before leaving their apartment. On their way to the bar, they receive a text that tells them they're almost at the top of the list. When they arrive, they're shown to their seats immediately, and using a QR code or URL, they're able to view the bar's menu, order drinks and appetizers, and pay. Since they've visited the bar before, they're showing their favorite drinks and appetizers at the top of the digital menu, including some suggestions for specials based on their usual order. A few minutes later, their drinks arrive, followed by appetizers, delivered by a server wearing a mask and gloves. A week after their evening out, they receive an automated marketing email from the bar inviting them to come back in for 50% off the drink they ordered on their last visit and a free appetizer. This is the power of connected data in providing above and beyond guest experiences.
Using guest data collected through these different touchpoints, operators can reopen with confidence knowing they're also able to communicate effectively with guests—from sharing information on new protocols (e.g., temperature checks at the door) to what's being done from a health and sanitation perspective on-premise, especially due to the high guest turnover rates at bars and clubs.
The data collection across the guest journey also opens up endless marketing opportunities to guests outside of a free appetizer or drink specials at the bar. By collecting data on orders through a contactless ordering solution, an operator has all the information they need to personalize the marketing they send to a guest. For example, let's say a handful of bar regulars always order Dogfish Head Brewery beers. If you decide to host a tasting event with a cicerone from the brewery, your first invites should be going to those regulars. Those guests are more likely to engage with this marketing, and you'll be creating loyal advocates of your brand for years to come, all while driving more revenue while managing reduced venue capacities.
While the thought of reopening might seem impossible given the restrictions of many states, bar and nightlife owners are in a position to turn to technology to help be the first to open their doors. It's a new era of nightlife. Operators can change processes, update systems, and take advantage of a time when guests are tuned in more than ever to help reshape the relationship guests have with their bars and venues. Thinking thoughtfully about the types of experiences you want your guests to have, and how you can achieve those through technology and data, will help you set yourself up for much greater success upon reopening.
By Marybeth Sheppard, the SVP of Marketing at SevenRooms. Marybeth leads marketing efforts across the customer lifecycle. Prior to joining SevenRooms, Marybeth was Head of B2B Marketing at Grubhub-Seamless, where she was responsible for lead generation, product marketing, and retention programs. Marybeth received her B.A. and M.A. in Corporate Communications from Seton Hall University.
Photos (top to bottom): Andriyko Podilnyk on Unsplash; Dan Gold on Unsplash; Laura Dewilde on Unsplash.