As consumers emerge from over a year of isolation and Memorial Day Weekend is only a week away to mark the official start of summer, Americans are poised to see some big shifts in consumer trends in 2021.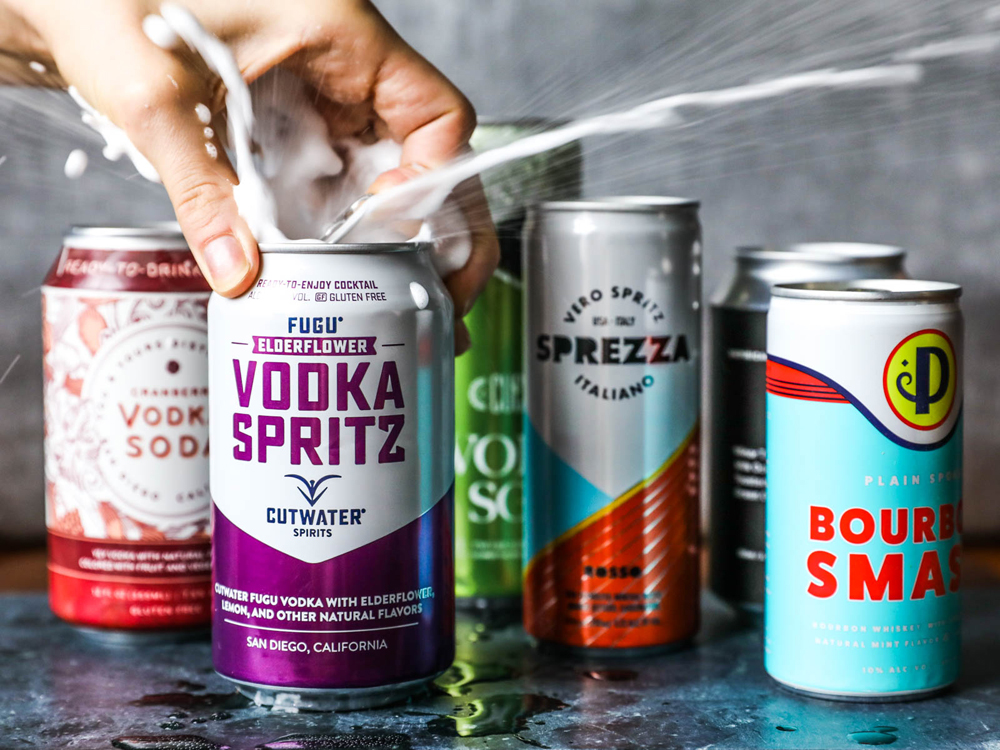 These trends will allow brands to connect on a more human level with the consumers they want to reach. Using its consumer intelligence platform, enterprise listening company Talkwalker found canned beverages to be among the top emerging trends in consumer spending and conversation for the summer.
And there's a lot to say about the canned cocktail craze:
Conversations already point to an evolution in the malt beverage category—from hard seltzer to extra hard seltzer to canned cocktails becoming ubiquitous and taking new forms such as slushies or popsicles. With these products reaching a critical cultural mass, it's shaping up to be a sweet, boozy summer.
Talkwalker presents a top 10 list of year-to-date discussions of hard seltzer that mention a flavor in the U.S. Each flavor is a % of the total 18,000 hard seltzer flavor conversations:
Lemon 39%
Mango 10%
Plain 9%
Cherry 7%
Strawberry 6.5%
Lime 6%
Peach 4.3%
Pineapple 4%
Raspberry 3.4%
Watermelon 3.4%
Looking at states' discussion of hard seltzer, the big outlier is Missouri as the beer brewers' backyard is a big fan of hard seltzer. Here are the raw number of mentions year-to-date:
California 10.1K
Missouri 6.5K
Texas 6.3K
New York 5.7K
Florida 4.6K
Illinois 3K
Ohio 3K
Massachusetts 2.9K
Pennsylvania 2.2K
New Jersey 1.9K
Looking for more information on canned cocktails and RTDs? Be sure to check out our recent RTD coverage as well as our Featured Products section for the latest canned cocktail releases.