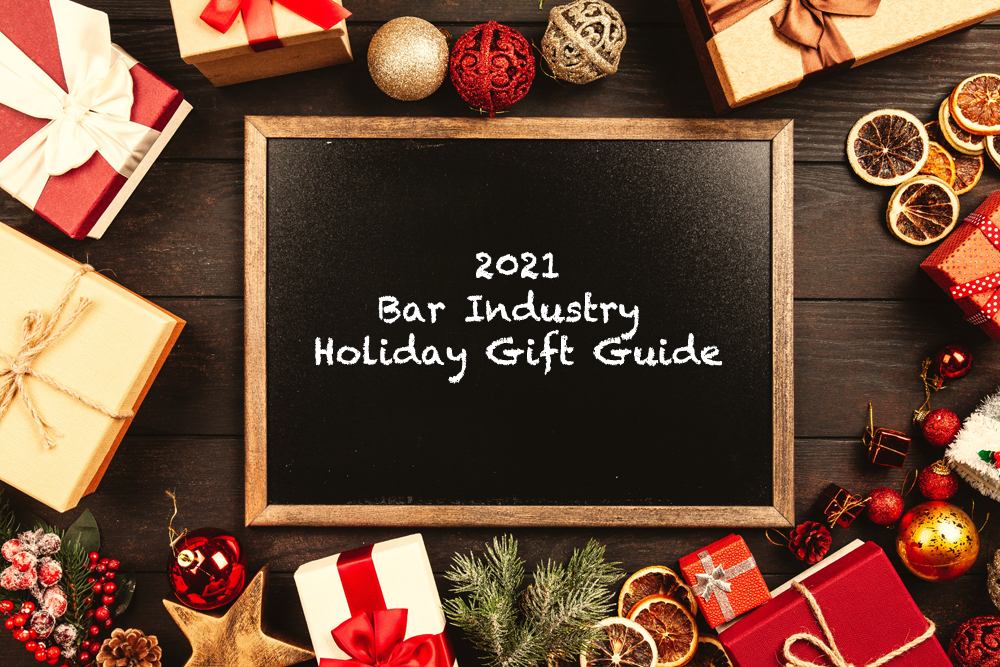 The season of giving is upon us, and a group that especially deserves to be spoiled and surprised this year is the bar industry.
If you're looking for a gift for that special bartender, bar owner, or other bar staff member in your life, you've come to the right place!
Our 2021 Bar Industry Holiday Gift Guide lists a variety of gifts in a range of prices to help make checking off every bar staffer on your list easy and stress free. Check out our four gift categories below!
What bar professional wouldn't love some new tools of the trade? Whether it's a shaker and stirrer, glass set, or a new piece of equipment like a sphere ice maker, we've got you covered with a run-down on faithful must-haves and all-new gadgets in our bar tools gift guide.
Have a bar industry professional on your list who loves to read almost as much as they love mixing up cocktails? Check out our bar industry books gift guide for everything from recipe collections to buyer's guides to histories of some of the most famous distilleries.
Let's just hope they have enough room on their bookcase for all of the new titles!
We've got plenty of goodies for all the foodies on your holiday gift list. Whether they love to grill, can't live without their coffee or tea, or are in search of a new kitchen tool, you'll find it in this food and drink gift guide.
No bar is complete without a selection of spirits, and the bar professional in your life deserves the best. Give them a break from what they've been slinging in the well and opt for one of these premium, luxury spirits.
Choose from mezcals, gins, and plenty of whiskey selections. We've even included a non-alcoholic option for those looking forward to a Dry January.