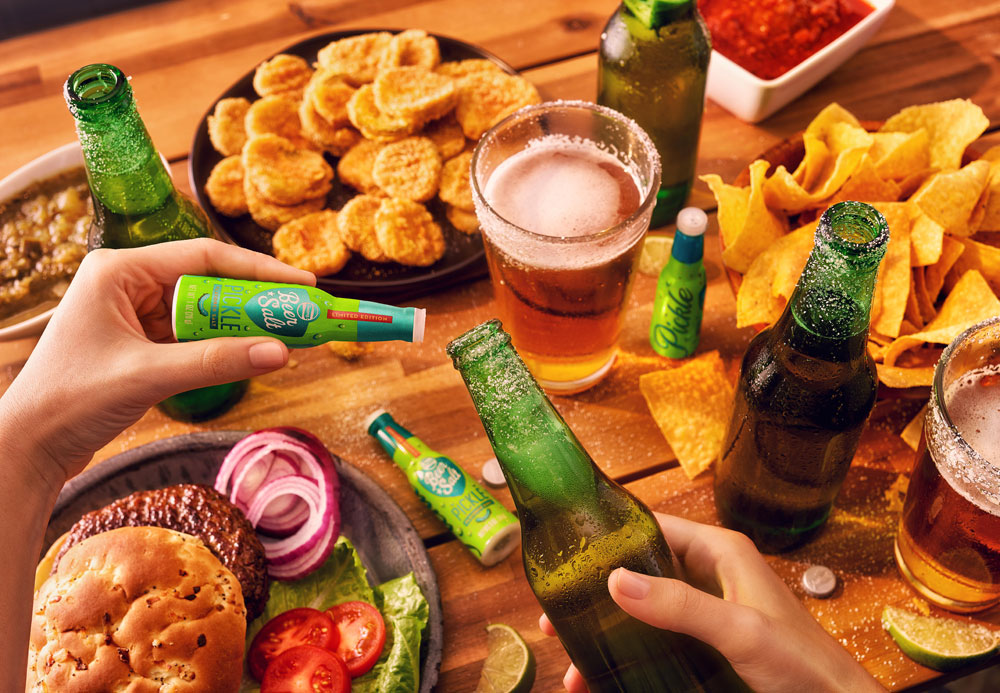 Twang Partners, Ltd., a San Antonio family-owned company best known as the originators of citrus flavored beer salts, is thrilled to announce the launch of Pickle Beer Salt. The new flavor of beer salt will debut as a limited time offer and will be available starting at the end of March in grocery, convenience and liquor stores throughout Texas, New Mexico and Oklahoma, while supplies last. The product can also be purchased and shipped anywhere in the U.S. via Twang's website.
Beer fans can add a dash of dill to any brew with this delicious, new flavored salt from Twang. The unique blend captures the essence of a crisp dill pickle with just one shake of the bottle. Perfect for being adventurous with your beer drinking experience, Pickle Beer Salt is sold in 1 oz bottles ranging from $1.29 to $1.99.
"Our team proactively introduces original products that use flavors consumers are demanding, but in a way that gives them an entirely new food or drink experience," said Elysia Treviño-Gonzales, Chief Executive Officer of Twang Partners Ltd. "Twang will always keep its iconic brands – like the original flavors of beer salt – but we enjoy the opportunity
to be innovative."
With the recent increase in demand for pickle products, Twang answered the call with this
limited time offer. Pickle Beer Salt gives any lager a fun twist of flavor, sure to enhance the beer drinking experience.