HOLLA Spirits started as an idea between two friends, Patrick Shorb and Matt Glaser,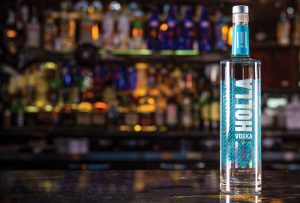 who were tired of other brands taking themselves too seriously. HOLLA Vodka provides an alternative for those interested in a fun, fresh, rebellious, unpretentious, and affordable vodka for a new era.
Despite a few early setbacks with product development and liquor industry regulations, the two were determined to move forward. While caddying for spare cash at country clubs on Philadelphia's Main Line one summer, Matt lucked in to learning about a world-renowned spirits industry veteran working in the region: Riannon Walsh. The three built a relationship together and the rest is history. As founder of the Whiskies of the World Expo in San Francisco, Riannon oversees all production and quality control for HOLLA's products.
Together, Patrick, Matt, and Riannon can source, blend, infuse, and bottle premium distilled spirits they're proud to put up against any of the industry's best. HOLLA has received recognition with its gold medal in the 2017 Las Vegas Global Spirits Competition and silver medal in the 2017 San Francisco World Spirits Competition. The prestigious 2018 F. Paul Pacult Ultimate Spirits Challenge also awarded HOLLA 93 points, with accolades "excellent, highly recommended" and as a "great value."
The American grain produced spirit is a simple, refreshing, original vodka without pretension. Six times distilled and bottled at 40% ABV, the 80-proof vodka is gluten free, non-GMO, and kosher.
HOLLA Vodka is currently available in original and HOLLA® Sweetfire. HOLLA Vodka begins unusually smooth, followed by a clean, bright taste that refreshes when enjoyed over ice. It also mellows perfectly within any cocktail creation. HOLLA® Sweetfire is a hand-infused vodka distilled from sugar cane and naturally infused with fresh jalapeno peppers. It will take your palate on an adventurous journey of a hot fresh pepper flash, mellowed by soft sugar cane vodka.
The company plans to roll out new flavors in the future. The flavors chosen will be guided by supporters and fans of HOLLA.
Distribution is expanding and is currently available in a variety of states on the East Coast as well as California.