Premier tequila company El Tequileño announces the debut of its limited-edition Añejo Gran Reserva expression created in a unique collaboration alongside Master Winemaker, Randy Ullom. Part of the brand's Ultra Premium line, Añejo Gran Reserva is made with tequila that has been aged for two years in American and French Oak barrels, then blended with six year-old Extra Añejo that has been aged in American Oak. It is available in select markets for a suggested retail price of $89.99 and bottled at 40% ABV.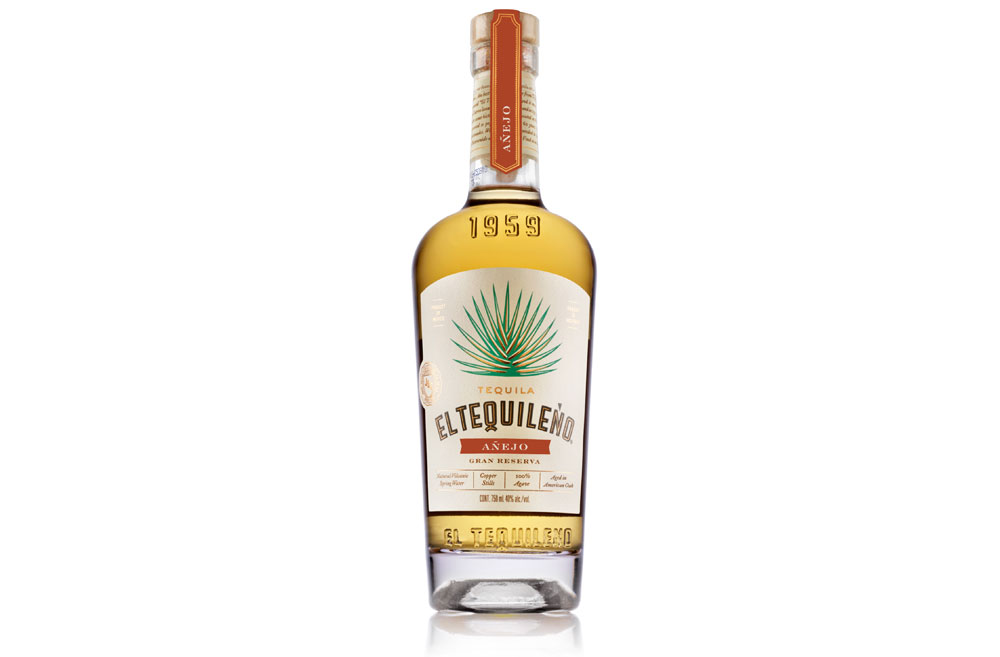 Known as "Mexico's Best Kept Secret," El Tequileño was established in 1959 by Don Jorge Salles Cuervo, whose dedication to craft and quality produced a range of exquisite, award-winning tequilas. Using 100 percent Blue Agave harvested from the premium growing region of Los Altos de Jalisco and mineral rich water from El Volcan de Tequila, Don Jorge
Salles redefined expectations of the tequila category with his craft blancos and reposados, including the world's first and only Reposado Rare, which is matured in an American Oak Pipón for 6 years. This inquisitive nature and innovative spirit, along with the knowledge and prowess of tequila-making, has been passed down through generations of the Salles family, now residing with the brand's third generation Master Distiller Jorge Antonio "Tony" Salles.
El Tequileño Añejo Gran Reserva is created using the same techniques established by Don Jorge over 60 years ago, including 100 percent mature Blue Agave from the Highlands of Jalisco, mineral rich water from El Volcan de Tequila and distilled in copper pot stills. The tequila is then aged to perfection in American and French Oak barrels that have been
hand-selected by the Salles family and Randy Ullom for their unique flavor characteristics. The resulting tequila features notes of oak, vanilla, orange and cooked agave on the nose, and sweet oak, vanilla, cooked agave, sweet spices, orange, dried fruit, and caramel on the palate. It is best enjoyed neat.
"My grandfather was extremely passionate about Blanco and Reposado tequila," said Tony Salles, El Tequileño's Master Distiller. "He created Añejo only to blend in our Reposado Gran Reserva to give it a more complex flavor profile, but we felt it needed its moment in the spotlight. We collaborated with Randy Ullom for his extraordinary knowledge of different wood barrels and the flavors they impart on the liquid. What we've created is a testament to my grandfather's ingenuity and I'm proud to share it with tequila lovers and spirits drinkers alike."
El Tequileño released its first stand-alone Añejo in 2009 for the brand's 50th anniversary,
aptly named "Especial 50th Aniversario." The new Añejo Gran Reserva is a progression of that bottling, and the brand plans to release a new, limited-edition añejo expressions annually. They will join the brand's Ultra Premium line (while available). This includes
El Tequileño Platinum, which is mellowed in American Oak for 14 days before bottling, and
El Tequileño Reposado Gran Reserva, which is aged for a minimum of eight months in American Oak and blended with a small amount of añejo aged in American Oak.
El Tequileño Añejo Gran Reserva is available in 750ml bottles with an SRP of $89.99 at selected national and local retailers.