Italy's iconic orange bittersweet aperitif, Aperol, will be launching an all-new, limited-release of the Aperol Spritz Ready to Enjoy pre-mixed cocktail this summer in the US.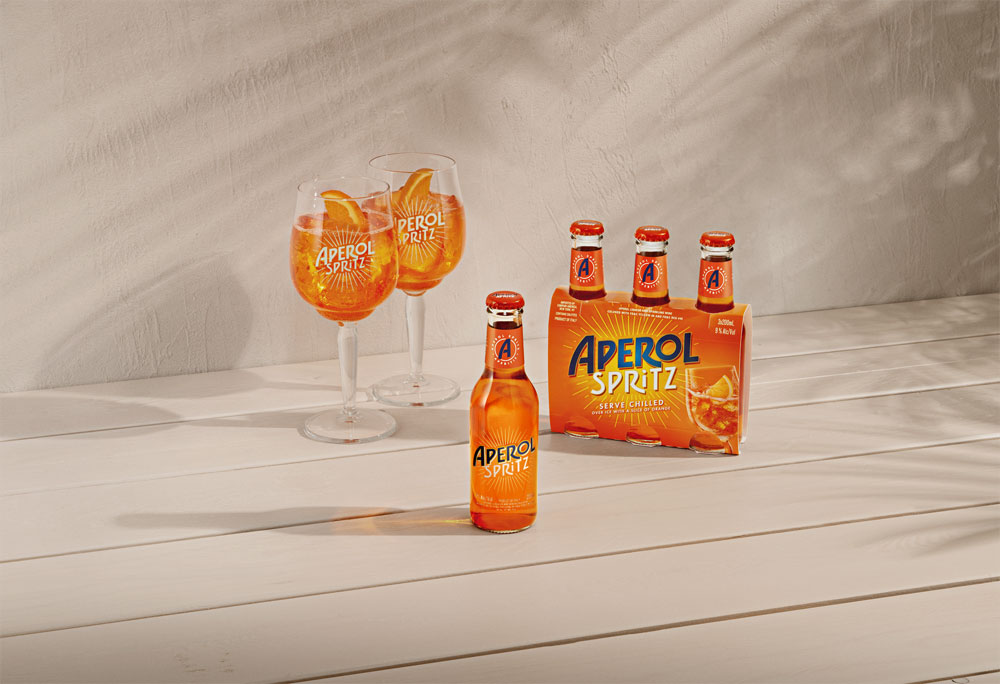 Available in select markets (New York, Florida, and Southern California) beginning this July, the Aperol Spritz Ready to Enjoy introduces a convenient means to pour, serve, and enjoy the Aperol Spritz in just a few seconds.
The new Aperol Spritz Ready to Enjoy is an exceptional pre-mixed cocktail set to replicate the experience of a freshly made Aperol Spritz, now ranking as the #1 cocktail in Italy* and 9th on the list of the worlds' best cocktails.** Recognized around the world for sparking joyful connections and creating memorable, shared experiences with friends and loved ones, Aperol was created by the Barbieri brothers and launched in 1919 at the Padua International Fair.
The Aperol Spritz Ready to Enjoy is 9% ABV and available in packs of three 200 ml glass bottles for $14.99. Enjoying the vibrant bubbly flavor of an Aperol Spritz has never been easier than with the new Ready to Enjoy offering—simply pour  over ice in a white wine glass, garnish with a fresh orange slice, and enjoy.
*Kantar, 2020
**Drinks International, 2021