New Year's resolutions are not only for individuals but businesses too. Company goals owners set for the year ahead are usually measured in data tied to categories like revenue production and expense reduction.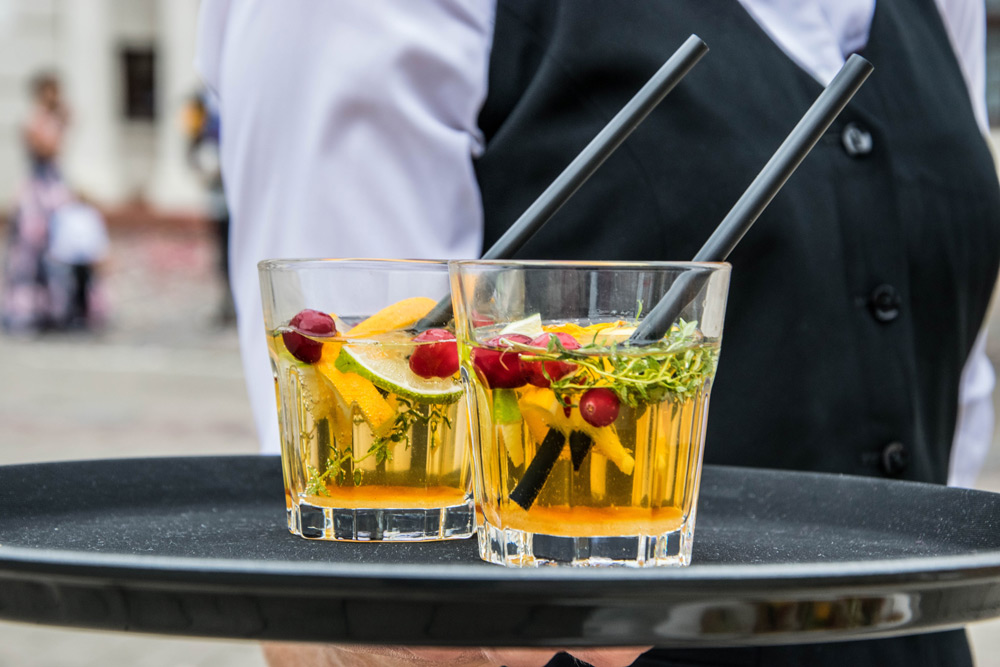 After a difficult 2020 due to COVID-19, especially for the hospitality industry, many business's bottom-line numbers will take on extra importance in 2021. And business culture will be just as crucial.
Any resolutions that leaders make are an effective way to measure their work environment and help their teams meet performance metrics, says Mark McClain, CEO and co-founder of SailPoint and the ForbesBooks author of Joy and Success at Work: Building Organizations that Don't Suck (the Life Out of People).
"Meeting individual, team, and company goals begin with employees and managers working well together in a vibrant environment," McClain says. "And given the changes and challenges of these times, culture and how leaders pay attention to it have never been more important.
"The bottom line falls into place when everyone is on the same page. But even if leaders have established a strong culture, it bears constant vigilance to ensure everyone is rowing in the same direction, especially now when a volatile world can threaten to throw even the most solid companies off course."
McClain offers these business culture resolutions for the New Year that leaders could consider:
Focus on shared values.
McClain thinks it's misleading to frequently state that a "family atmosphere" exists in a company. "The bigger a company gets or the more it grows in capability and value, the less it's going to feel like a family," he says. "Creative friction and disagreement on processes and concepts are inevitable. Smart companies leverage broader, shared values as common ground on which workers can connect. I've found one of the best places for doing that is through service to the community beyond company walls. If your culture encourages people to work together for some greater good, they'll continue to appreciate each other as humans and fellow workers."
Avoid prima donnas.
"Talented people are essential for a successful business," McClain says, "but don't fall in love with a gifted person if they are constantly letting you know how special they are. Watching them work can be breathtaking, but not when they're the ones sucking the air out of the room."
Double down on integrity.
"Large legacy companies are often loaded with people who are just taking up space and collecting a paycheck," McClain says. "It's a significant issue, and it goes hand-in-hand with integrity. Effective workers know the difference between busywork and producing value. Everybody in the organization must be clear on what success looks like. The role of management is to be clear on objectives and then let people run."
Don't stop innovating.
McClain says many companies stagnate in this area and should learn how to expand their innovations while encouraging the cultivation of new ideas. "Innovation is an amalgam of product marketing and product management skills, of listening to the market, and of engineering people who can take a problem and figure out how to solve it," he says. "But innovation should apply in every direction – in how a company contracts, how they sell, how they market."
Be the first to own mistakes.
"Anyone who has been involved in conflict directly knows there's always the sense that both parties have some responsibility," McClain says. "The sooner you own yours, the more likely the other person will own theirs – and the project can move forward."
"New Year's resolutions are often easily discarded because of a person's lack of commitment," McClain says. "For business leaders and their workforce, they reflect company core values and can create or improve a culture that everyone will appreciate and aspire to uphold and deepen."
By Mark McClain, ForbesBooks author of Joy and Success at Work: Building Organizations that Don't Suck (the Life Out of People), is CEO of SailPoint, a leader in the enterprise identity management market. McClain has led the company from its beginnings in 2005, when it started as a three-person team, to today, where SailPoint has grown to more than 1,200 employees who serve customers in 35 countries.