Founders Brewing Co. has announced the return of KBS Espresso to the 2021 Barrel-Aged Series this November. Originally released in 2019, KBS Espresso is amplified with a flavor that is already at the heart of the beer – coffee. KBS Espresso's dark, roasted goodness comes from espresso beans, roasted by Founders Grand Rapids neighbors, Ferris Coffee & Nut. It gets some extra oomph, namely more aging on the espresso beans after barrel removal. The result is a fresh and extra-snappy coffee twist on the brewery's classic barrel-aged beer.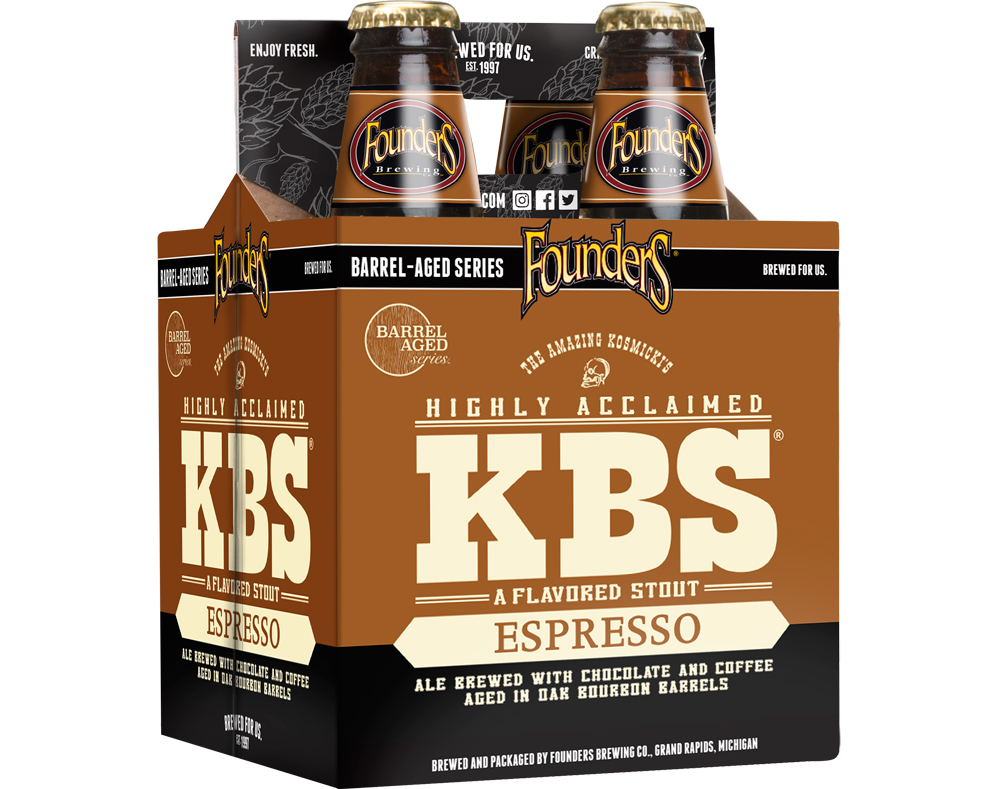 "KBS Espresso is such a fun beer and is a fan favorite so we had to bring it back again this year," said Brewmaster Jeremy Kosmicki. "There's a lot of flavors going on in a bottle of KBS, as those who've had it before can attest. If the coffee is your favorite characteristic, then KBS Espresso is definitely for you."
KBS Espresso, which has an ABV of 12.0%, will be available in 4-packs of 12 oz bottles and on draft beginning in October in both the Grand Rapids and Detroit taprooms. It will be available across Founders' distribution footprint in November. KBS Espresso will not be available in any formant in Mississippi.
Crafting legendary barrel-aged beers is an exercise in patience. We start by brewing complex, world class beer worthy of time in a barrel. Then, our experience and years spent mastering our craft means we know exactly when it's been aged to perfection. After one sip, you'll know – it was worth the wait.