Bubbly-lovers can rejoice with Devant Champagne, the result of the collaboration between Argex Beverages and renowned Champagne producer House of Charles Ellner in Epernay, France. French for "in front of," Devant Brut and Brut Rosé represent a marriage of tradition and modernity. Exemplifying its tagline, "disruption by design," Devant showcases a first-of-its-kind, glow, and interactive label for 750ml and Magnum formats.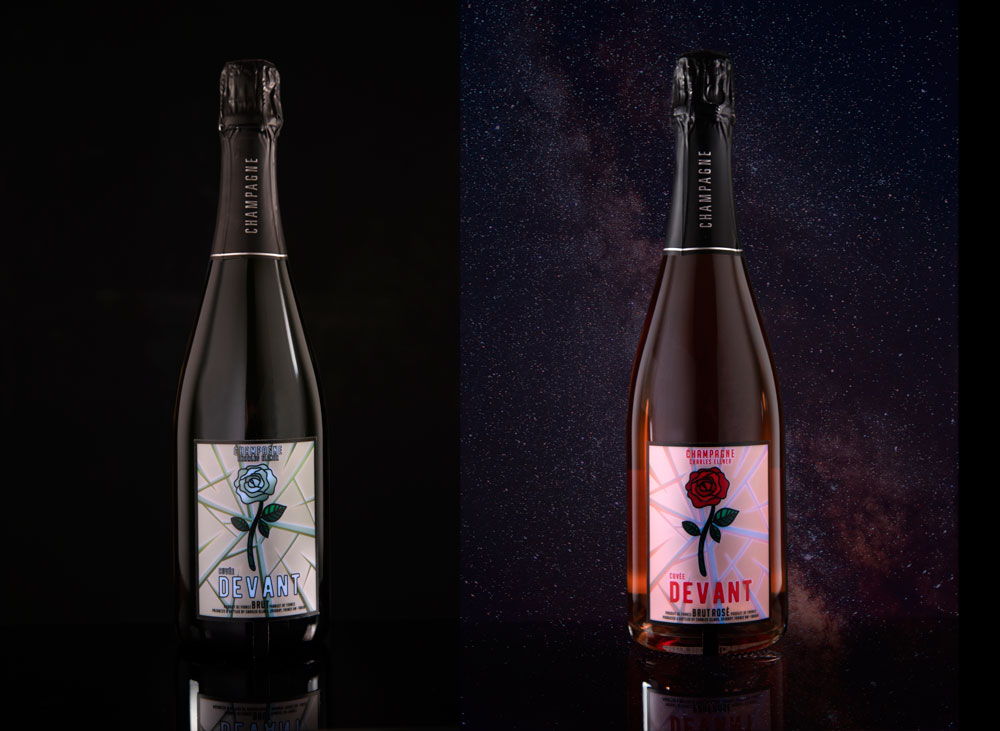 With an accessible price of $46.99 to $59.99, Devant Brut and Rosé are made with estate-grown grapes and spend 48 months aging on the lees (like many of the finest Champagnes in the world). This aging time contributes rich, bready characteristics to Devant Brut, balancing its tight acidity at the finish. A lengthy aging period also amplifies soft tannins and supple, deliciously rounded notes of red raspberry and summer peach in Devant Brut Rosé for a genuinely refined expression of this trend-forward style.
"Champagne brands have typically been built in nightclubs purchased by men. Devant is an opportunity to focus on a female-inclusive customer. The glowing label and lighting functions are a hit with the nightlife crowd and appeal to all ages," says Mark Becker, President of Argex Beverages. "The rose breaking through the glass on the label symbolizes moving into the next chapter of life. This is a nod to a dear friend who tragically passed and inspired me to create something new. This brand is very personal, and I'm proud to have it in the market for everyone to experience and enjoy."
Designed by Mark Becker, Devant's label and functionality are modern breakthroughs in beverage package design. A longtime luxury wine and spirits professional, he has deep experience discerning eye-catching, design-forward labels. This first-of-its-kind, glow-in-the-dark label, offering an interactive blinking feature, is quickly becoming one of the most popular choices amongst nightlife venues and is offered in 750ml and Magnum formats.
Pop open an unforgettable experience for all the senses—Devant Brut and Brut Rosé (available in HI, NV, AZ, CA, TX, FL, GA, CO, NJ, NY, WY) are the perfect bottles for celebrating special occasions, from holidays to casual or formal get-togethers year-round. Devant is available online at www.Founders49.com and is distributed via RNDC.