When you think of blenders, frozen drinks probably come to mind. But if piña coladas and margaritas are the only things you're using your...
Bartenders, managers, and customers could talk about healthy trends for hours. The tide has shifted towards more "fresh bar" cocktail programs because fresh fruits,...
Ingredients: 1 oz. FEW Breakfast Gin .5 oz. St. George Raspberry Liqueur .75 oz. Lime juice .5 oz. Vanilla Syrup* 1 Egg white Glass: Coupe Garnish: Raspberry *Vanilla Syrup Ingredients: 2 oz. Vanilla bean...
This issue features stories on brunch trends, gaming entertainment, summer cocktails, tableside kiosks, molecular mixology techniques, and more.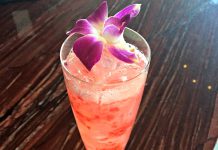 There are some old-school cocktails that define our restaurant and will always remain staples," says Tara Shadzi, Lead Bartender at BOA Steakhouse. "However, when...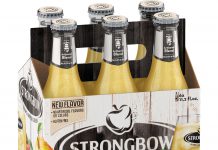 Strongbow Hard Apple Ciders, the number one selling global cider brand and the fastest growing cider brand in the U.S., unveils its newest flavor,...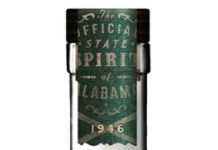 Clyde May's Whiskey is pleased to announce its newest ultra-premium spirit – a limited-edition 117-proof 9-year Cask Strength whiskey. This is the second limited-edition Cask...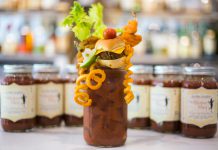 Imagine bringing your best piece of clothing to a new dry cleaner. When you pick it up, it looks pristine! It smells fresh, it's...
The Distilled Spirits Council today announced a new partnership with Tales of the Cocktail to promote moderation messages during the weeklong spirits festival in...