Booker's Bourbon, one of the few ultra-premium bourbons available uncut and unfiltered, is proud to release the second batch of its 2021 Collection — Booker's Batch 2021-02, also called "Tagalong Batch."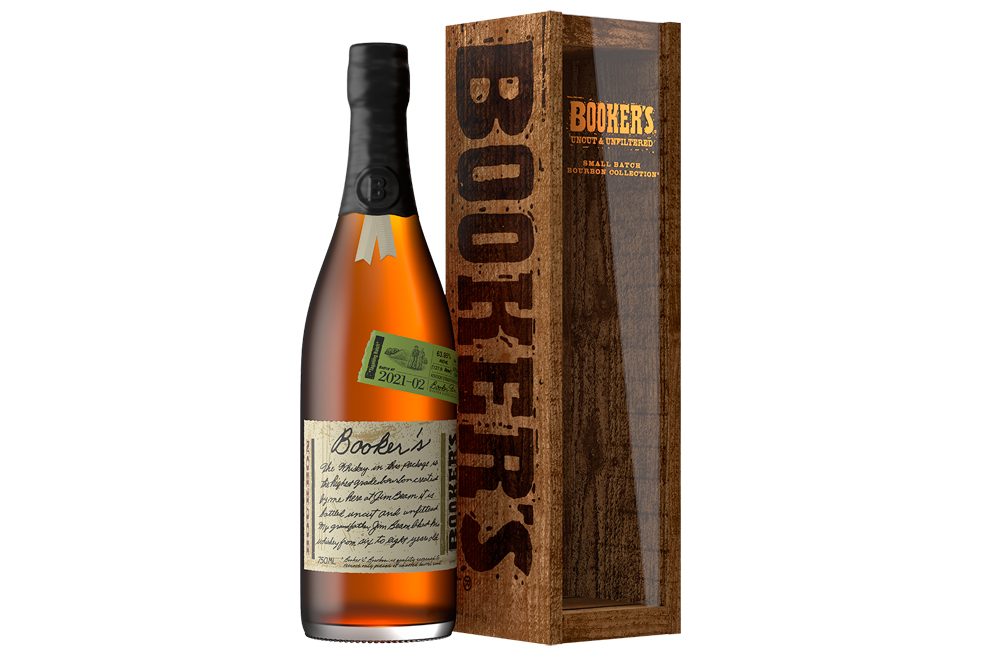 The second release of the Booker's® Bourbon 2021 Collection is Booker's Batch 2021-02 Tagalong Batch. This batch celebrates the way 6th Generation Master Distiller Booker Noe learned the ropes at the distillery – by 'tagging along' with his grandfather, Jim Beam.
The distillery was like Booker's playground growing up; he loved spending time with his grandfather and everyone else who worked there, asking questions and expanding his knowledge. That's ultimately how he developed his curiosity and passion for whiskey, and it was how he became such a talented Master Distiller.
The tradition of 'tagging along' has continued generation to generation. 7th Generation Master Distiller Fred Noe learned much of what he knows about whiskey by following his dad's footsteps, digesting all of the information he could while working alongside him at the distillery. It's also a tradition Fred continues to this day with his son Freddie, and one that will be shared with future generations.
Tasting Notes
Like all batches of Booker's Bourbon, Booker's Tagalong Batch was selected by 7th Generation Master Distiller Fred Noe to ensure it upholds the qualities and standards that his dad set for Booker's Bourbon more than 30 years ago. Uncut and unfiltered1, this batch was chosen with the following characteristics:
PROOF: 127.9
AGE: 6 years, 5 months, and 0 days
BATCH NOTES : Booker's Tagalong Batch has a deep rich color. The aroma contains caramel and vanilla, balanced with "sweet brown" wood sugar notes from the charred white oak barrels. The flavor is bold with a surprisingly clean finish – making you want to come back for another sip.
SIPPING SUGGESTIONS: Booker's Tagalong Batch is best enjoyed neat, over ice or with a few drops of water.
Booker's Tagalong Batch is available nationwide beginning in June in limited quantities with a Suggested Retail Price of $89.99 for a 750 mL bottle.