Twisted Tea Hard Iced Tea, the nation's No. 1 hard iced tea brand¹, is shaking up the spirits space with the limited release of Twisted Tea Sweet Tea Whiskey through its partnership with Beam Suntory. Twisted Tea Sweet Tea Whiskey will launch across five markets, including MA, RI, OH, MO and TX, plus military outlets.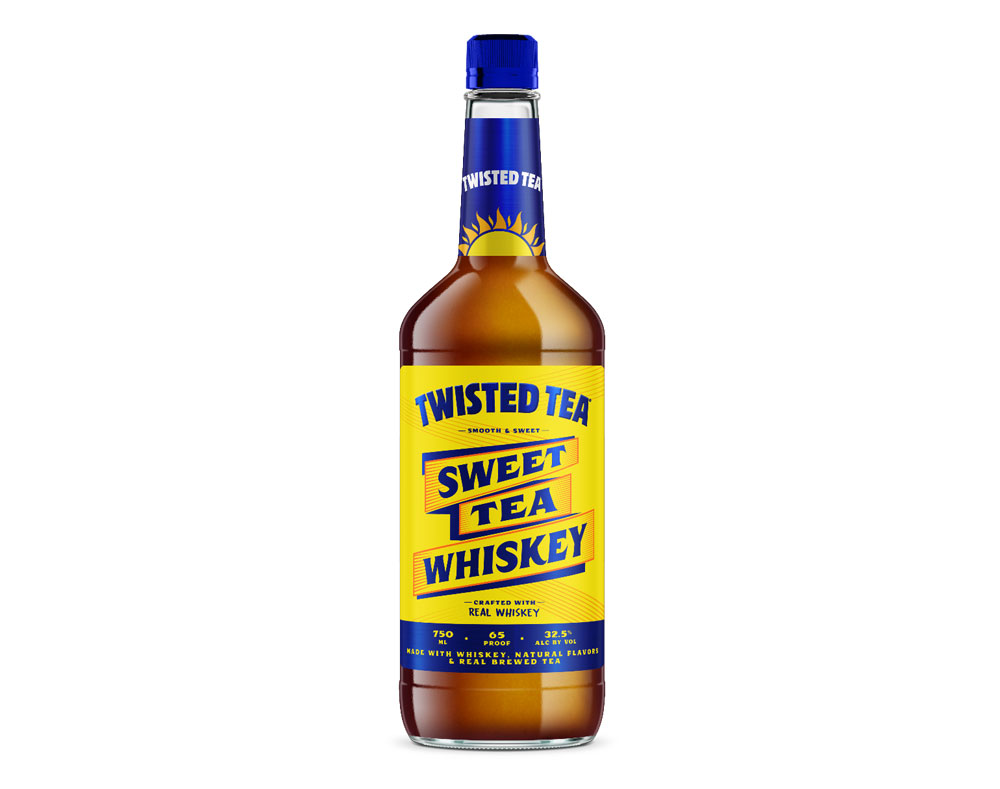 Twisted Tea Whiskey is made with real brewed tea and inspired by the brand's flagship product, Twisted Tea Hard Iced Tea Original flavor. The new Sweet Tea Whiskey packs the classic sweet tea taste balanced with real, well-rounded whiskey for a deliciously smooth blend of oak and bright lemon. It's perfect on its own or as an addition to a cocktail and is available in 50mL, 750mL and 1L bottles. The Sweet Tea Whiskey has an ABV of 32.5% ABV / 65 proof.
"We put our fans first in everything we do – from printing their photos on our cans, to including them in our commercials, to bringing them the flavors and pack styles they ask for," said Erica Taylor, brand director for Twisted Tea. "Many of them are already shopping for flavored whiskey, so this is our way of giving them something they can call their own."
In July 2021, the Boston Beer Company and Beam Suntory, a world leader in premium spirits, announced a long-term, strategic partnership to extend select iconic brands into some of the fastest-growing alcohol beverage segments. Twisted Tea Sweet Tea Whiskey is just one example of an iconic brand innovation stemming from the ground-breaking collaboration. Both Beam Suntory and Boston Beer Company are continuing to build on the partnership to expand across more key products and brands in the future.
"We are excited to continue our partnership with Boston Beer Company and to bring Twisted Tea into the whiskey space," said Stephanie Kang, Senior Director, Strategic Ventures. "We're taking the great taste of Twisted Tea Hard Iced Tea and reimagining it as a whiskey to deliver on the bold and unexpected experiences consumers are looking for."
As part of the partnership, Boston Beer Company – which will handle national marketing & advertising, public relations and social media promotion for Twisted Tea Whiskey – is leveraging Beam Suntory's expertise in distillation, distribution, sales and trade & local marketing for this new product.