The Macklowe—the first luxury branded American Single Malt Whiskey—continues its remarkable growth with distribution to new markets and the addition of important senior management. This month, founder Julie Macklowe announced that the exclusive brand will be expanding to Texas and Colorado. The Macklowe has also appointed veteran sales director and manager Sabine Latapie (formerly of Winebow) to the position of Executive Vice President.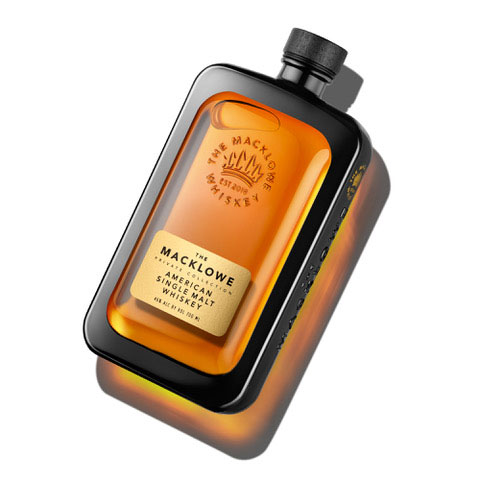 Beginning September 1st, The Macklowe will be available to even more upscale bars, restaurants and retailers across the country, according to Julie Macklowe. The first two markets to benefit will be Texas and Colorado.
"Already in 110 of the finest New York City on- and off-premise restaurants and retailers, we're very excited about our partnership with Southern Glazer's in Texas and Colorado for this fall," says Julie Macklowe. "We believe this partnership is critical to expanding into our next markets: Dallas, Houston and Aspen. We are thrilled that The Macklowe has exceeded over $1m in sales in New York City in our inaugural year and we look forward to replicating this success on a national level."
Upscale and destination bars are already singing the whiskey's praises. "We're so thrilled to work with Julie and The Macklowe at Temple Bar," says David Rabin, co-owner of the iconic, recently re-opened Manhattan bar. "The beautiful bottle and luxe product are a perfect match for our décor and vibe."
Chef Jean Georges reports that all the "Jean Georges Restaurants have been extremely pleased with the initial launch and selling success of The Macklowe. We are very excited to continue its expansion with our newest concepts in the Tin Building launch this month. The Macklowe is a great addition to our world class restaurants. The quality, design and taste of The Macklowe as the First Luxury American Single Malt is unparalleled."
To help bring new editions of The Macklowe to these and future markets, the brand has brought industry veteran Sabine Latapie on board as Executive Vice President. For the past four years, she has worked as Sales Director at The Winebow Group.
"Sabine brings amazing experience from her years working with luxury brands from one of the largest distributors in the United States," says Julie Macklowe. "She also has luxury experience with Laurent-Perrier, and is a certified sommelier. We're very excited to have her join our team, and believe she is essential to continuing our success in New York and beyond."
For Latapie, the opportunity to bring her experience to bear on a new luxury product and a new customer experience is the highlight. "I'm thrilled to be working with an amazing female entrepreneur like Julie Macklowe, who has created this new category of luxury American Single Malt. I believe my wealth of knowledge will help us further penetrate the key on-premise and off-premise accounts in our target markets across the United States."
Based in New York City, Latapie says her first goal is to "make the Macklowe a household name in all the best accounts in New York."