Tequila is the fastest-growing spirit category in the US," says Katherine Foley, brand manager for Los Arango®, a tequila from Infinium Spirits.
It's easy to see why—it's the marquee spirit in many classic cocktails, and it's a big player in the wellness movement thanks to being gluten free, low in sugar and calories, and flavorful smooth.
Trending in Tequila
That smoother taste also plays into the premiumization trend that's sweeping across not only tequila, but the entire spirits market. "Ultra-premium spirits is the number-one category in the U.S. in total dollar sales," says Foley. "People are looking to sip top-shelf, premium, and luxury tequilas and are willing to pay the price for their favorite bottles. I think, in general, people care more about the ingredients and the quality of the liquid they are consuming, thus gravitating towards higher-end tequilas."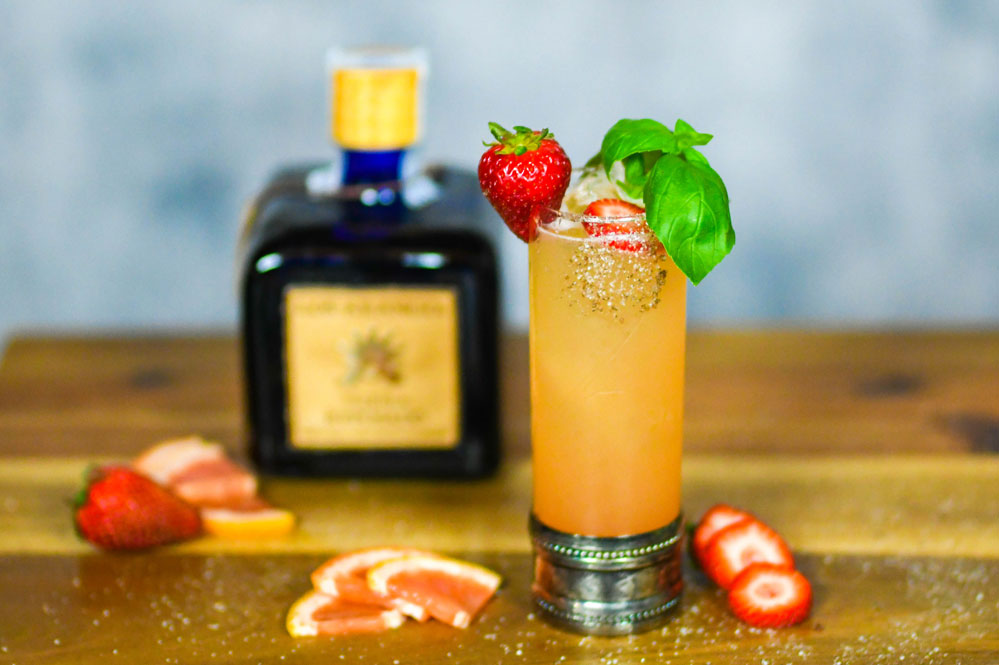 Nayana Ferguson, COO/co-founder of Anteel Tequila, agrees. "We have seen more people sipping tequila rather than taking shots. A smooth blanco tequila and a splash of lime, pineapple, or mango is a big trend right now. That is exactly what we tried to capture with our Coconut Lime Blanco Tequila, and so far, it has worked extremely well," she says, noting that Anteel's Coconut Lime Tequila is a blanco tequila infused with natural flavors from the meat of the coconut and lime.
Another trend is barrel aging. Barrel-aged tequilas tend to land in the premium sector as sipping spirits.
"The use of different types of barrels as well as traditionally used American white oak barrels previously used to age other spirits is something the tequila industry has adopted for a couple of decades now," says Jaime Salas, brand ambassador for Milagro Tequila. "I do see more and more tequila releases happening in the future as producers experiment and innovate to bring our consumers innovative products."
In addition to its regular silver (blanco), reposado, and añejo types, Milagro Tequila also offers all three in a Select Barrel Reserve variety, which are rested in both American and French oak barrels and meant to be sipped.
Anteel's Reposado variety is aged eight months in second-generation Tennessee whiskey barrels. "This is definitely a trend in the agave sector. We've seen other brands aging their tequilas in some very unique casks right now. We always wanted to do something different in the industry so when it came to resting our reposado, we knew it had to be in something special other than the typical American White Oak," says Ferguson. "Co-founder Don Ferguson had the idea of possibly using whiskey barrels while drinking his favorite cocktail, the Old Fashioned. We worked diligently with our distillery to find the perfect barrels to provide the flavor profile that we wanted. The result is a fantastic sipping reposado tequila with a slight whiskey finish and subtle tones of the oak barrels it's rested in."
What's Your Story?
Many tequilas come steeped in history and tradition, which can popularize the spirit, especially among millennials, as they relate to brands with a story.
"Also important to consumers is the authenticity of a brand," says Foley, who notes Los Arango is named after José Doroteo Arango, a leader of the Mexican Revolution. "With a history rooted in the same Hacienda where it's made today, Los Arango represents a real story, a real culture, and tequila crafted the traditional way."
Authenticity is also important to Anteel Tequila, which rebranded from Teeq Tequila to establish a deeper connection with the ideology behind the brand and logo, the hummingbird. The name Anteel is derived from a distinct species of the hummingbird and represents a bond the owners have for the bird, logo, and company vision.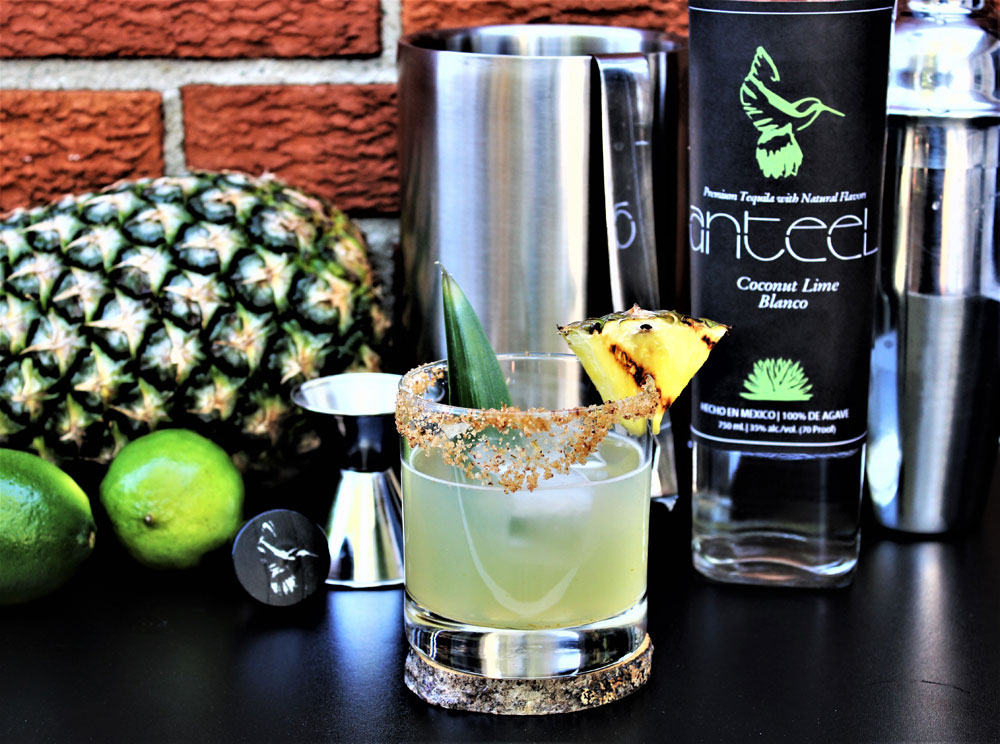 Anteel is also one of the only tequila spirit brands in the U.S. to be led by a Black woman. "As a Black woman owner in the spirits industry, I am extremely grateful to be able to create a path for others to follow, where we can create brands that speak to our ingenuity, culture, and vision," says Ferguson. "It is extremely important to me to make sure that I am helping to inspire women to create and execute whatever vision they have for their lives."
Types of Tequila
The many varieties of tequila make it a versatile spirit, but it may be confusing for a bartender to decide between a blanco or an añejo.
"We've encountered many situations where many bars and restaurants just don't know enough about tequila, and the different expressions can be quite confusing to them," says Ferguson. "The first step is to educate the staff about tequila and the different types. We like to sit down with the entire bar staff and explain the differences between blanco, reposado, añejo, etc. Once this is simplified, we begin the journey in the creation of unique cocktails that can be exclusive to an establishment. We're seeing more establishments that have at least one signature tequila cocktail on the menu, besides the classic margarita. Palomas are becoming extremely popular as well as a tequila manhattan."
Tequilas can also be chosen based on the personal preference of the customer or the needs of a recipe. An añejo is an aged tequila, and it can typically be used in recipes that call for a whiskey or aged rum. Añejos (and the further aged extra-añejos), along with reposados (which is only rested in barrels for less than a year), also make good sipping tequilas and appeal to those consumers who prefer whiskey.
"If they're looking for a more agave-forward taste, or crafting an elevated, premium margarita, go with the blanco," says Foley.
Ferguson says that blancos and reposados provide the most variety for mixing cocktails. "Our advice is to always push the limits and experiment," she says. "Tequila is extremely versatile and provides a flavor profile that adds a depth to many cocktails."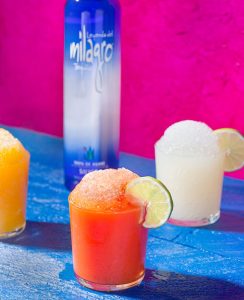 Try jumping off from the classics. "Experiment with updated riffs on classic cocktails typically made with other spirits, the inclusion of other complimentary Mexican spirits/liqueurs, and the use of fresh fruits, herbs, and vegetables," says Salas. "Focus on building your drinks kits by featuring ways to make the perfect fresh margarita, paloma, and other easy and delicious cocktails."
Turning to the kitchen for inspiration is another way to narrow down your tequila choices. "I suggest approaching cocktails from a culinary standpoint and using a base tequila that contrasts or compliments the intended profile and end result the bartender chooses to achieve," says Salas.
Tequila and food pairings are another option. "More inventive ways of using tequila in a bar are through food pairings, tequila flights, and/or crafting signature cocktails that are made with tequila and another spirit," says Foley. "Other approaches given the current environment are to-go cocktail programs through delivery merchants or curbside pick-up."
Effects of COVID-19
Speaking of the current environment, COVID-19 has also had its effects on tequila. Most notably were changes to the tequila-fueled Cinco de Mayo holiday. "Cinco de Mayo, a key purchasing period for tequila, was largely affected with less on-premise sales. With social distancing put in place, off-premise sales were down as well," says Salas. "As a brand, Milagro pivoted our programs to digital and social media opportunities. Online social cocktail demonstrations really jumped in popularity."
Tequila brands also see their on-premise accounts pivoting to more online content. "Several accounts have created educational platforms for their customers with brand representatives coming online," says Salas, noting others are trying virtual happy hours.
Foley has also seen plenty of online activity with Los Arango's on-premise accounts. "[They're] really utilizing their social media platforms to stay active and engaged with their consumers and the general market," she says.
Brands are also harnessing the power of the web to help the industry at this time. Anteel Tequila has partnered with other brands to create at-home cocktails they then post to social media. They're also creating events with signature Anteel cocktail specials once they're on-premise accounts are reopened. Finally, they've also donated to charitable entities that assist employees in the hospitality industry.
Milagro Tequila recently partnered with Earn Your Booze and The Hospitality Group for an initiative that included workouts aired on IGTV, "earned" Milagro cocktails, and guest bartender tutorials and interviews. Milagro and the William Grant & Sons portfolio also created the "StandFast" initiative, which revolved around the idea of "Getting Bartenders Back to Work."
By Ashley Bray
Photos (top to bottom): Los Arango Tequila, Anteel Tequila, Milagro Tequila.