Jose Cuervo has released all-new packaging for their entire portfolio of Sparkling Cocktail flavors. Each design incorporates vibrant colors and unique elements reminiscent of its respective cocktail.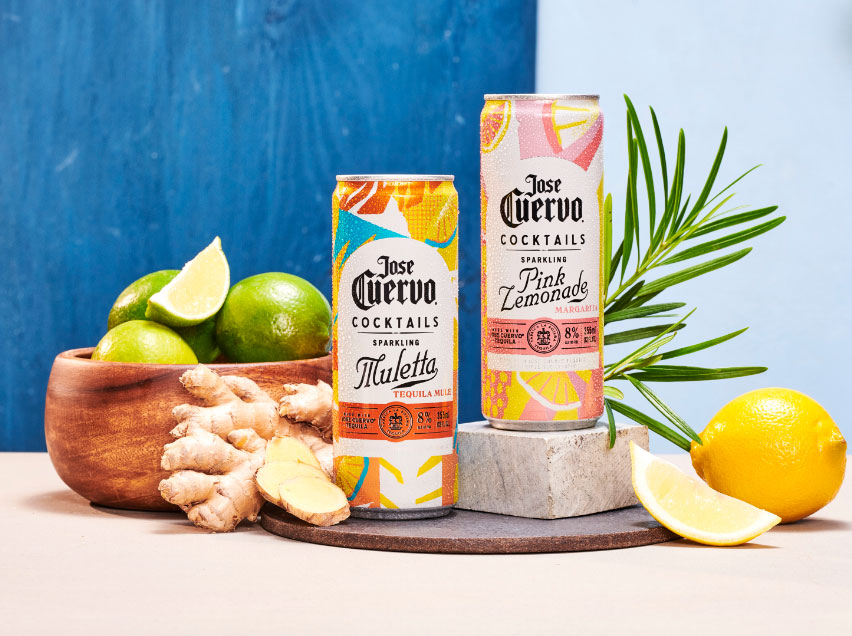 The sparkling cocktail portfolio has also released two new flavors: Tequila Mule and Strawberry Lemonade Margarita, now available at retailers nationwide in packs of 4 for $12.99.
Existing flavors include: Jose Cuervo Sparkling Margarita, Sparkling Paloma, Sparkling Strawberry Margarita, and Sparkling Rosé.
Additionally, Cuervo has also expanded their Playamar Hard Seltzer offerings with two new flavors: Watermelon and Pineapple.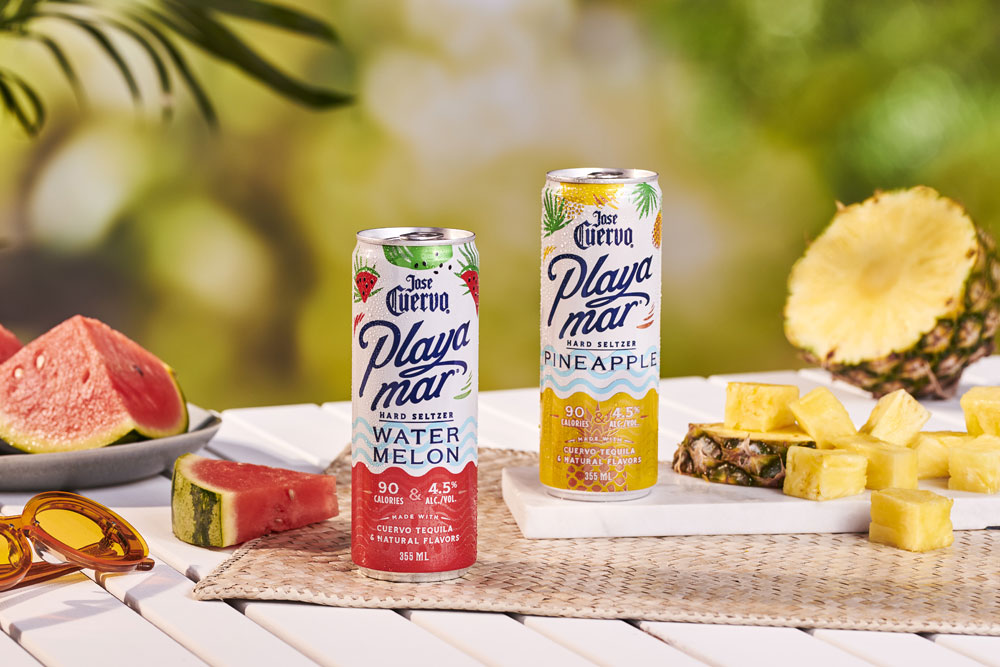 Made with natural flavors, real tequila, and no artificial sweeteners, Playamar was created for health-conscious tequila fans who live an active lifestyle and want to have fun.
That's why Cuervo is adding two new on-trend flavors to the Playamar portfolio with Watermelon & Pineapple, joining the existing line-up of  Lime, Grapefruit, Mango, and Black Cherry.
All of these canned beverages are available now nationwide, and all made with real Jose Cuervo tequila (that's right—no malt liquor).