ASM is a new premium aged, deep and richly matured American single malt whiskey here to shake up the American spirits industry. ASM, the first spirit brand launched by brand development and investment company Oracles Capital, debuts in New York and New Jersey.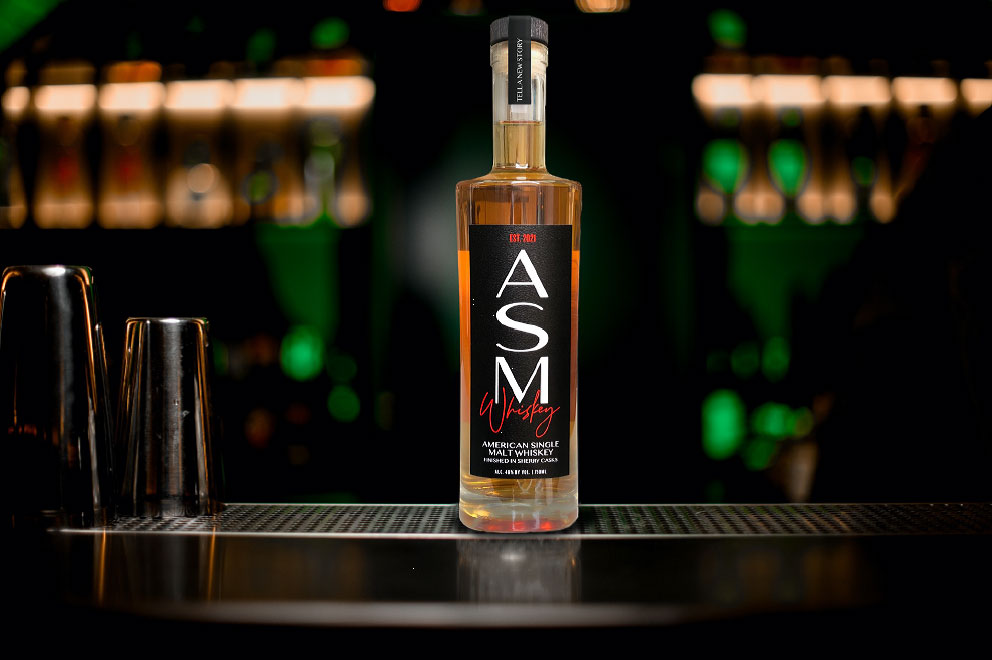 ASM is a 100% pot distilled whiskey, aged for a minimum of three years and finished in a sherry cask. ASM maintains meticulous control over the conditions within the oak of the sherry cask through careful selection and monitoring of the toast and char of the wood to ensure that the flavors are developing perfectly. The obsessive attention to detail during secondary finishing minimizes harshness and smooths out the liquid, with batch consistency guaranteed. This adds complexity with nuanced, yet distinctive notes.
The team behind ASM set out to create a liquid for the consumers that see through the clutter of the ubiquitous brands in the American whiskey category. As an ultra-premium spirit at a premium price (SRP: $61.99), ASM will target upwardly mobile consumers, known as the leaders of their social circles, who are looking for a spirit that will create tomorrow's traditions.
"With the growing popularity of American single malt whiskeys, we set out to craft what we consider to be the best on the market," said Luke Raymond, Founder of ASM. "Our goal with ASM is to leverage the consumer's desire for high-end premium spirits with an approachable price point. We are not looking to fabricate yet another heritage story or a woodsman's journey to discover themselves. We set out to tell a new story, one that begins and ends with the consumer. At ASM, we give it to you straight."
Distiller tasting notes include: pecan, red apple, and honeysuckle on the aroma, dried fig, ripe red fruit, and candied date in the midrange, with dry sherry and a balanced, Islay-style smoke on the finish.
ASM is available for purchase in select fine liquor stores in New York and New Jersey and will be followed by a national rollout.