Hotel Chocolat's new range of chocolate Velvetised™ cream liqueurs promises to add a new dimension to one of the top 10 most popular cocktails in America, the Espresso Martini. Visitors to booth 8A-611 at the Bar Convent Brooklyn trade show on June 16th and 17th will get to taste what consumers in London are all abuzz about.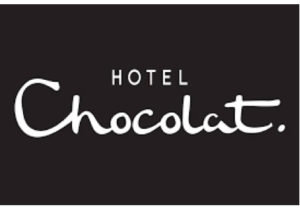 Hotel Chocolat will change the way bartenders and home mixologists view the role of chocolate in cocktails. "More cacao, less sugar" is just one part of the powerful story behind this brand. Their commitment to Engaged Ethics and Sustainable Production is front and center in the liqueurs as well as the chocolates available in their 140+ stores in Great Britain and available online in the U.S. In fact, they manage a cacao estate/hotel in St. Lucia where they grow their own high-quality beans and operate two flourishing cocktail bars, one at the hotel and one in London's Borough Market.
Hotel Chocolat has been granted U.S. trademark approval for the innovative process they use to take chocolate to an entirely new level. "Velvetised™" is our word for a proprietary process that delivers incredible texture and smoothness. So not only are we improving on the espresso martini in terms of flavor, but we're giving bartenders, mixologists, and cocktail enthusiasts an entirely new textural experience with which to work," says Angus Thirlwell, CEO and Co-founder of Hotel Chocolat.
"So, start thinking of cacao as a spice rather than waxy chocolate bars. It's the key to making a killer Espresso Martini that allows mixologists to 'raise the bar' on this popular drink," said Melissa Shackleton, who heads up Global Wholesale for the brand.
The initial lineup includes three flavors: Chocolate, Espresso Martini and Salted Caramel, all at 24 proof and made by blending the signature Hotel Chocolat with fresh cream and premium vodka. MSRP is targeted at $34.99. The liqueurs can be consumed straight, over ice, and included in popular mixed drinks as a way to add a unique velvety mouthfeel to creative cocktails.
Boasting a 92-pt. score from Beverage Testing Institute for the core chocolate expression, Hotel Chocolat welcomes inquiries from the trade.