By Austen Asadorian, Vice President of Sales at SevenRooms
Father's Day is around the corner, and with temperatures rising and consumers continuing to dine out, the celebratory day is sure to be a busy one. As bar and restaurant operators look to drive more diners through their doors more often, now is the time for them to find and incorporate new tools and innovative tactics to make this Father's Day their most profitable one yet.
According to a recent survey, US consumers spent approximately $20.1 billion on Father's Day last year so, as we approach the day where we collectively honor dad, bar and restaurant operators across the spectrum should consider utilizing key marketing tactics to drive revenue and loyalty.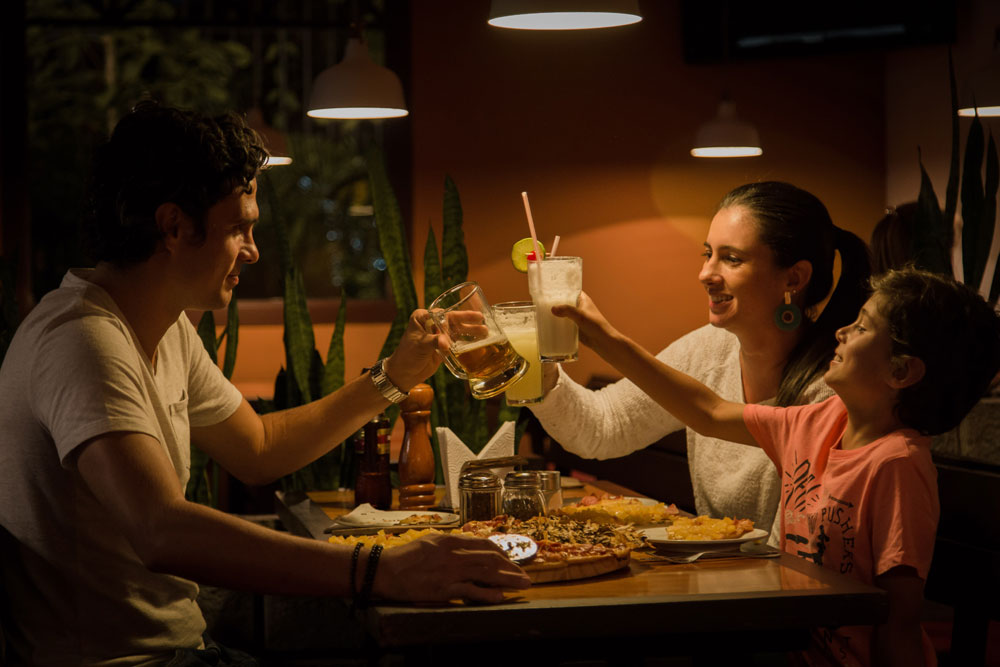 Offer Custom Upgrades
An easy and clever way to make the day memorable is to offer guests surprise options for dad before they even arrive at the restaurant. These custom upgrades, like a craft cocktail gift set, a special bottle of wine waiting at the table upon arrival, or an exclusive off-menu dessert, enable guests to perfectly customize their dining experience for their family.
For operators, the key to success with custom upgrades is when they are offered up front to diners. These extras should be presented to diners during the initial reservation process alongside a PCI-compliant system to obtain pre-payments, collecting additional revenue and providing ultimate convenience for upcoming guests.
Create Unique Experiences
While the demand for unique food and beverage experiences may be at an all-time high, the demand for an overall outstanding experience is a close second – especially on a holiday like Father's Day.
Whether an operator is offering a special prix-fixe menu or whiskey tasting for dad, the most important thing for operators to keep in mind is making the experience easy to find and easy to book. Operators should look to customize what guests see on a white-labeled booking widget when they search for reservations on June 20, highlighting when the Father's Day experience is available along with any important details, like photos and pricing, to help guests easily picture exactly what they are getting when they arrive.
Send Targeted Marketing
Properly promoting your Father's Day offerings to customers is also crucial. Sending 'first access' or personalized marketing details to VIPs and regulars ahead of opening up reservations to the public typically leads to the best engagement. By communicating first with the most invested customers, operators can deepen their loyalty and secure future revenue.
For example, through automated marketing, an operator can send a personalized email to their guest database promoting the venue's Father's Day reservation availability. Or, they can export their top guests' name and email data and leverage it for targeted paid marketing on social channels like Facebook and Instagram to drive awareness for their special Father's Day offerings.
Execute Off-Premises Online Ordering
Even though on-premises dining has once again become the norm, many guests may still choose not to dine-out and would prefer to either pick-up or have their Father's Day treats delivered. To cater to these preferences, operators should look to a direct online ordering platform where they can accept, manage, and execute these to-go meals. By doing so, they can capture valuable data on their guests to re-engage and re-market to them.

Operators should also consider offering packages for online ordering that provide a complete meal off-premises, allowing diners to put together a five-star meal at home. To make the at-home dining experience even more special, they can also consider printing out postcards with a QR code leading to a Father's Day Spotify playlist or with a message from the executive chef or restaurant staff wishing dad a "Happy Father's Day."
Time to Celebrate
This Father's Day, it's important for operators to put their best foot forward and make the day special—no matter if it's in the restaurant dining room or at home in the family living room. Incorporating simple tactics like offering custom upgrades or providing unique at-home experiences allows operators to not only elevate revenue, but also boost customer satisfaction for important holidays and celebrations in the future.
Austen Asadorian is the Vice President of Sales at SevenRooms, where he is tasked with supporting SevenRooms' global expansion efforts and accelerating the company's goal of being the best-in-class solution for hospitality businesses globally. Prior to joining SevenRooms, Austen was Peloton's Director of Sales, helping the company define their go-to-market strategy for retail growth and expansion. He started his career at Hillstone Restaurant Group where he cut his teeth learning how to run efficient and profitable restaurants at scale. Austen was ultimately promoted into an executive role where he oversaw the company's Manager in Training Program and Back of House Operations. Austen graduated from the Culinary Institute of America (CIA).