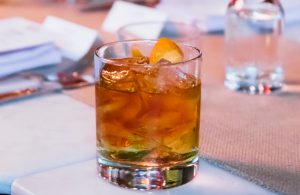 Ingredients:
2 oz. Uncle Nearest 1856 Premium Aged Whiskey
0.25 oz. allspice dram
Barspoon maple syrup
4 dashes Angostura® Bitters
Pinch of salt
Directions:
Combine all ingredients into a mixing glass with ice. Stir to chill, then strain into a rocks glass over a large ice cube. Garnish with an orange peel.
Created by the master mixologists at Bull in China (Portland).