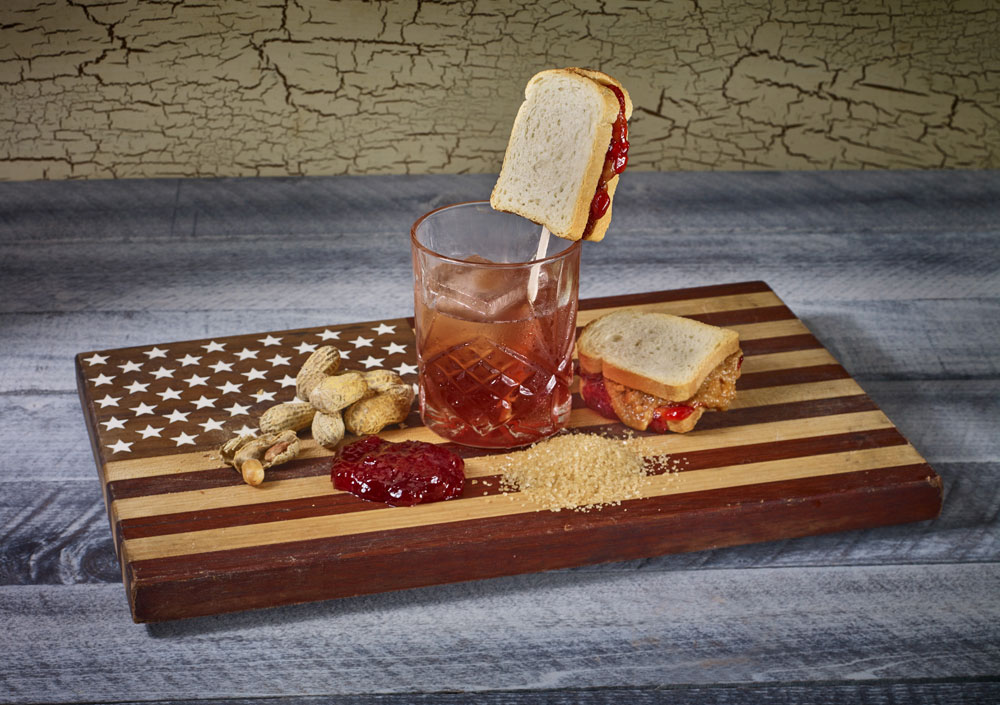 Ingredients:
1 oz Maker's Mark
1 oz Skrewball Peanut Butter Whiskey
.5 oz Strawberry Preserves
3 Dashes Black Walnut Butters
Large Whiskey Ice Cube
Mini PB&J Skewer
Directions:
Starting with the Strawberry Preserves, add all ingredients into a mixing glass.
Fill the mixing glass to the top with ice. Stir with a bar spoon until the ice has reduced to about 60%. Strain over a Whiskey Cube and garnish with mini PB&J Sandwich Skewer.