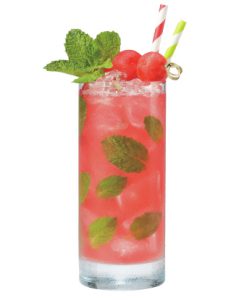 Ingredients:
1.5 oz. Captain Morgan Watermelon Smash
0.5 oz. Captain Morgan White Rum
0.75 oz. lime juice
0.75 oz. Simple Syrup
Club soda
Mint leaves
Directions:
Middle mint leaves, simple syrup, and lime juice in a highball glass. Add ice, top with club soda and garnish with watermelon and mint leaves.
Courtesy of Captain Morgan.