This season, watching the NFL football games on Thursdays, Sundays, and Mondays feels a whole lot different. In many cases, fans won't be in the stands and, to the disappointment of almost everyone, the opportunity to get together with friends to tailgate, grill, and watch the team play will leave most weekends feeling somewhat empty.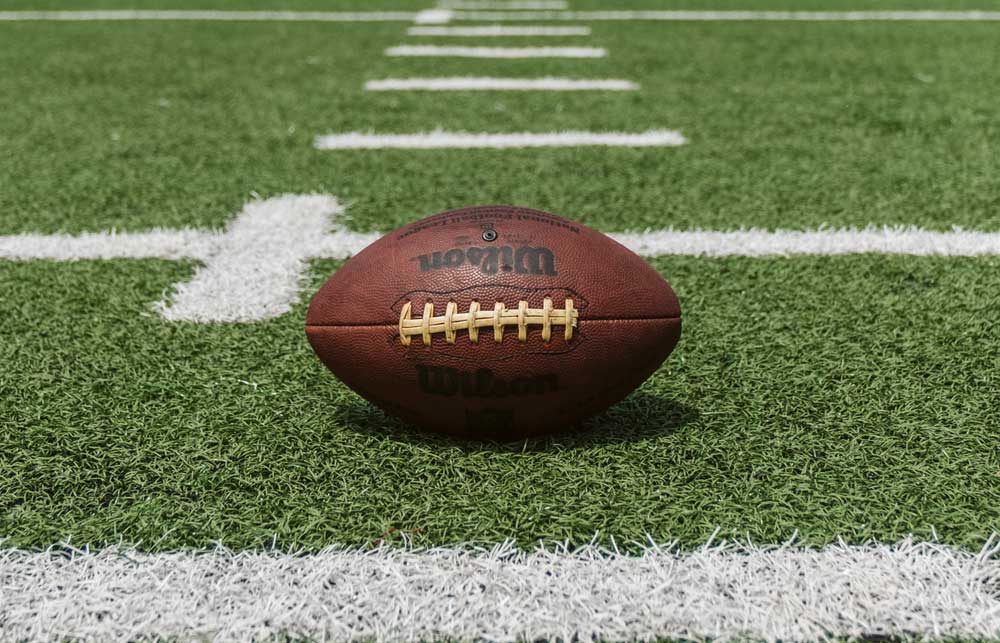 But Tom Gibson, COO and president of Blue Ice Vodka, thinks he can, at least, do something for those missing game day tailgates and get togethers with friends. Tom, a national expert in low-calorie craft cocktails, has developed an "NFL 2020 Cocktail Menu" featuring a different libation for every weekly NFL slate. The best part? They're all under 100 calories and easy to make at home.
Here are some examples of what Tom came up with. Click here to view the full list of recipes.
"Thursday Night Football"
Grapefruit Mule (85 calories)
Ingredients:
Ice
1.25 oz. Blue Ice Potato Vodka (80 calories)
4 oz. Diet Ginger Beer (0 calories)
1/6 oz. Lime Juice
1 grapefruit splash (5 calories)
Lime or Grapefruit Wedge, for garnish
Directions:
Combine vodka, ginger beer and grapefruit juice splash in a copper mug or highball glass filled with ice. Add lime juice. Stir gently and garnish with a lime slice.
Sunday Morning/Afternoon Slate
Blue Ice Bloody Mary (99 calories)
Ingredients:
1.25 ounces Blue Ice Potato Vodka (80 Calories)
4 ounces low–sodium tomato juice (19 calories)
1 dashes Worcestershire Sauce
2 dashes Tabasco Sauce
Garnish: One trimmed celery stock and add pepper to rim.
Directions:
Mix together tomato juice and Blue Ice Potato Vodka in a mixer. Add 2 dashes of Worcestershire Sauce and Tabasco Sauce. Pour into ice-filled glass, and garnish with a tomato wedge, a celery stock. Top off with a little salt and pepper on the rim.
"Sunday Night Football"
Huckleberry Lemonade (84 Calories)
Ingredients:
Ice
1.5 oz. Blue Ice Huckleberry Vodka (77 calories)
5 oz. Light lemonade (7 calories)
Garnish: blueberries, lemon wheel and blackberries.
Directions:
Fill a glass of your choice with Ice. Pour in Blue Ice Huckleberry Vodka and Light lemonade. Stir until mixed completely. Garnish with lemon wedges and berries of your choice (recommended: blueberries and blackberries).
"Monday Night Football"
Huckleberry Soda (77 Calories)
Ingredients:
Ice
1.5 oz. Blue Ice Huckleberry Flavored Vodka (77 Calories)
3 oz. Sparkling water (0 calories)
Garnish: lime wedge.
Directions:
Mix Blue Ice Huckleberry Flavored Vodka with Ice and add in sparkling water. Garnish with lime wedge.