Labor Day Weekend is here! Try adding one of these end-of-summer cocktail recipes to your weekend bar menu.
Tame Impala
Ingredients: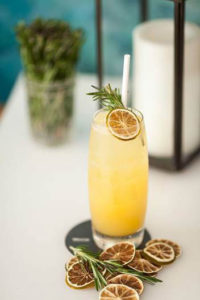 1 ½ oz Espolon Reposado tequila
¾ oz Rothman & Winter Orchard Peach Liqueur
½ oz Lustau Cream Sherry
½ oz Cocchi Americano
1 oz orange juice, freshly squeezed
1 dash lemon juice
2 dashes Hella Citrus Bitters
Lemon wheel, for garnish
Directions:
Combine ingredients into a shaker and shake vigorously. Strain into a highball glass over fresh ice. Serve with a lemon wheel and a paper straw.
NYAK Passionfruit PUNCH
Ingredients: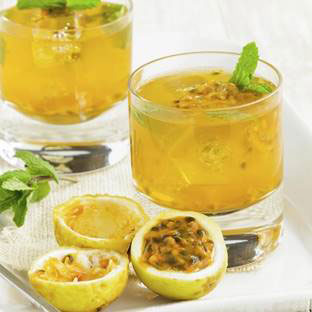 2 ripe passion fruits
½ cup water
1 cup crushed ice
1 ounce freshly squeezed lime juice
1 ounce freshly squeezed lime juice
2 ounces NYAK VSOP COGNAC
Sparkling wine or club soda.
Lime wheel for garnish
Directions:
Blend passionfruit in a blender with water to make the puree. In a cocktail shaker combine ice, 2 ounces of passionfruit puree, lime juice, agave nectar, and NYAK VSOP. This is for just one cocktail but you have enough papaya puree for about 12 cocktails. Serve in a glass over ice. If you want to add some fizz, add a splash of sparkling wine or club soda. Garnish with a lime wheel.
Swim Up Bar
Ingredients: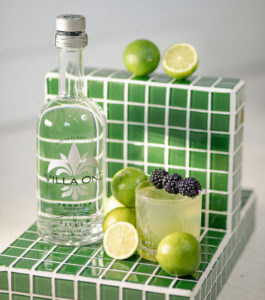 1.5 oz Villa One Silver
0.25 of a kiwi muddled
0.25 oz lime juice
0.5 oz Green Chartreuse
0.25 oz simple syrup
Directions:
Shake all ingredients with ice and strain over a large rock. Garnish with skewered blackberries.
Recipe courtesy of Villa One.
E11EVEN Vodka's Rosemary Caipiroska
Ingredients: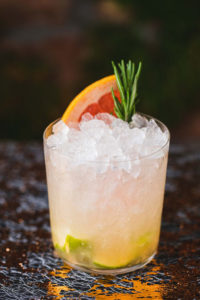 2 oz E11EVEN Vodka
.75 oz Grapefruit Juice
.75 oz Rosemary Syrup
6 Lime Wedges (Muddled)
Grapefruit Half Moon + Rosemary Sprig for garnish
Directions:
Add lime wedges to a shaker and lightly press on them with a muddler to release the juice. Add the rest of the ingredients to the shaker, add cubed ice and shake for 10 seconds. Pour into a double rocks glass keeping the ice and muddled fruit. Top with more ice if necessary.
Ranch Rosé
Ingredients: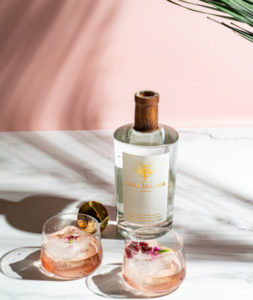 2 oz Casa Del Sol Blanco
1/2 z. fresh lime juice
3/4 oz Hibiscus Syrup
2-3 oz Fever Tree soda water
Directions:
Using first 3 ingredients and ice, build in cocktail shaker and shake well for ten seconds. Strain into rocks glass with ice and top with soda. Garnish with fresh lime or flower.
Super Smash Fuzz
Ingredients: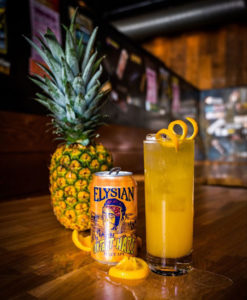 1.5oz Whiskey
.5oz Blood Orange Juice
.5oz lemon Juice
.75oz Simple
Directions:
Shake and transfer to bucket glass. Top with SuperFuzz. Garnish with a blood orange peel.
Knob Creek® Porch Stories
Ingredients:
2 parts Knob Creek® Kentucky Straight Rye Whiskey
½ part Black Tea Honey Syrup*
2 Dashes Peach Bitters
Lemon Peel
Directions:
For the Black Tea Honey Syrup, brew black tea 'concentrate' by using one tea bag for every 2 ounces of hot water. Combine the strong tea with an equal amount of honey and stir to incorporate. Combine ingredients in rocks glass and stir over ice. Express a lemon twist over the drink and insert for garnish.
Created by Jake Powell, New York, NY for Knob Creek.
Campfire Cocktail
Ingredients: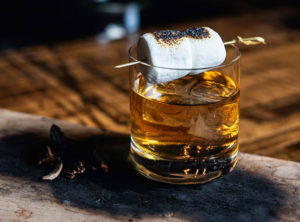 2 ounces Deviation Distilling Barrel Aged Spice Trade Gin (or your favorite gin, preferably barrel aged)
½ ounce pure maple syrup
5 drops chocolate bitters
Marshmallow for garnish
Directions:
Combine all ingredients in a mixing glass with ice. Stir with a bar spoon until chilled. Add ice to a rocks glass and pour cocktail over ice. Top with a toasted marshmallow.
Seagram's Strawberry Mint Pink Lemonade Punch
Ingredients: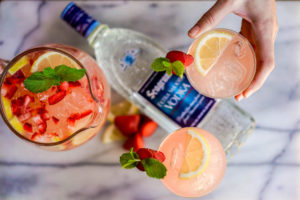 ½ bottle of Seagram's Extra Smooth
¼ cup of mint syrup
2 cups of Pink Lemonade
½ cup of soda water
½ cup of chopped Strawberries
Garnish with lemon slices and springs of mint
Directions:
Add all ingredients to a pitcher over ice. Stir then garnish with lemon slices and mint sprigs.
Recipe courtesy of Seagram's.
Cointreau Grilled Peach Margarita
Ingredients: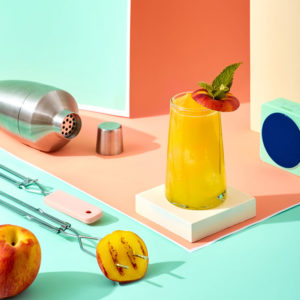 1 oz Cointreau
2 oz Tequila
1 oz Fresh lime juice
2 oz Smoked peach juice
5 Mint leaves
Directions:
For the smoked peach juice, caramelize the sugars by placing halved, pitted peaches on a grill until a medium char is reached. Let cool. Peel off skin, blend, and strain. Wait until the peach juice has completely cooled off before adding it to the cocktail. Add all ingredients to the shaker with ice. Shake and fine strain over ice into a rocks glass. Garnish with mint and grilled peach slice.
Recipe courtesy of Cointreau.
Yuzu Unusual

Ingredients: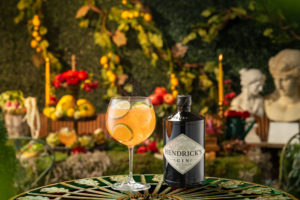 1-1/2 parts Hendrick's Gin
1/2 parts Aperol
Top with Yuzu Soda
1 tiny pinch of sea salt
Cucumber & Lime wheels to garnish
Directions:
Combine ingredients in a highball glass filled with cubed ice and lightly stir. Garnish with a cucumber & lime wheels and serve. The cucumber and rose essence from Hendrick's beautifully compliments the refreshing Yuzu and Aperol for the most delightful serve.