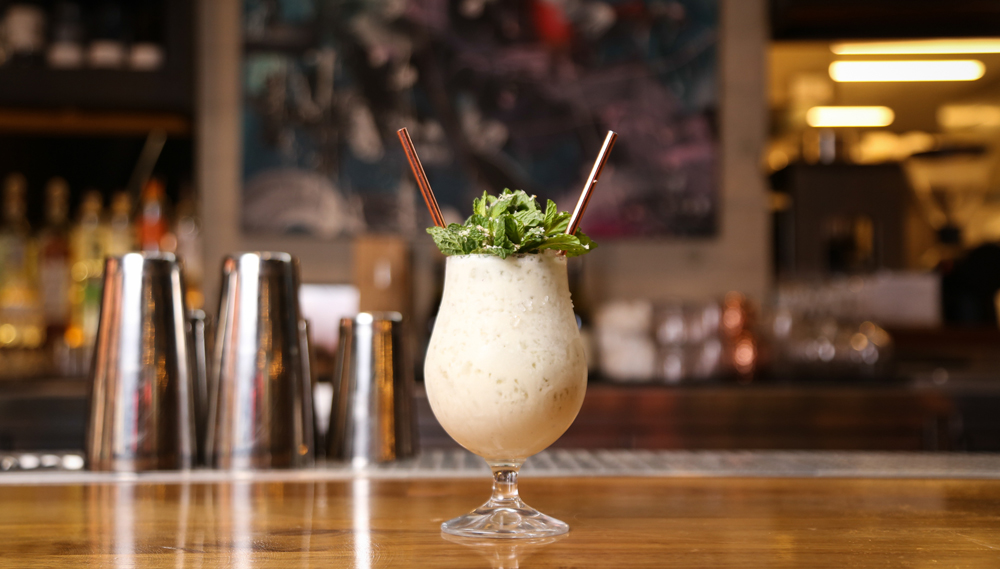 Ingredients:
3 parts Grasshopper Batch*
2 parts Pistachio Cream**
*Grasshopper Batch
1 oz BERTOUX Brandy
1 oz Tempus Fugit Crème de Cacao Liqueur
1 oz Tempus Fugit Crème de Menthe Liqueur
**Pistachio Cream
32g Jell-O Pistachio Pudding
1 can Coconut Milk
17g Pistachio Hozon (Saikyo Miso is an alternative)
Blend in Vita-Prep to incorporate then set aside.
Directions:
Build in a tulip glass, add a scoop of crushed ice, and swizzle. Strain into a tulip beer glass filled with crushed ice. Garnish with a mint bouquet with shaved pistachio on top and two opposing copper straws.
Created by Richard Hargreave (Majordomo)