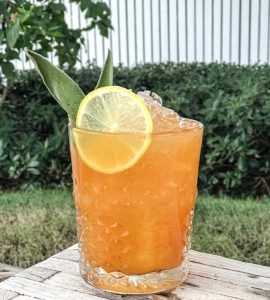 Ingredients:
1.5oz Bulleit Rye Whisky
.75oz St Germain
.75oz Réal Pumpkin Syrup
1oz Lemon Juice
2 dash Angostura bitters
Shake with 3 sage leaves
Directions:
Combine all ingredients in shaker tin. Shake well and strain into a rocks glass on fresh ice. Garnish with lemon wheel and 2 sage leaves.
Recipe courtesy of Katsuya.