Mother's Day is Sunday, May 8. If your bar is hosting a special brunch or event for mom, check out the Mother's Day cocktail recipes below for some inspiration!
Jubilee Spritz
Ingredients: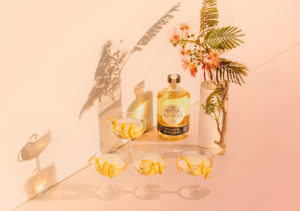 2 oz. Pomp & Whimsy Gin Liqueur
2 oz. sparkling wine, chilled
Directions:
Pour Pomp & Whimsy over ice in a cocktail shaker and swirl until well chilled. Strain into a coupe and top with sparkling wine. Garnish with a fanciful twist of citrus.
Bacchanalia
Ingredients: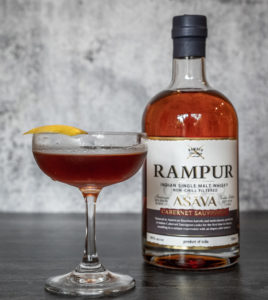 .75 Carpano Antica
1 Cognac
1.25 Rampur Asava
2 dashes ginger lemon bitters
Directions:
Combine all ingredients into a mixing glass. Add ice and stir 30 to 50 rounds to achieve proper chill and dilution. Strain into a coupe. Garnish with an orange peel.
Minke Raspberry Martini
Ingredients: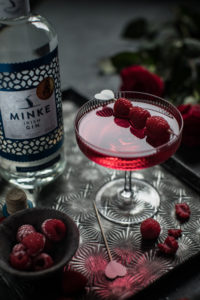 50ml Minke Gin
20ml Dry Vermouth
20ml Raspberry Syrup
Garnish: Fresh or frozen raspberries
Directions:
Stir the gin, dry vermouth, raspberry syrup and ice together in a shaker or mixing glass. Double strain into a chilled martini glass. Garnish with raspberries.
Hibiscus Basil Lemonade
Ingredients: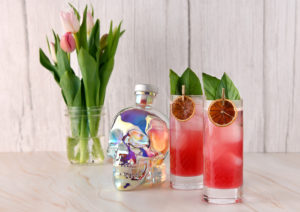 2 oz. Crystal Head Aurora
1 oz. Fresh Lemon Juice
1 oz. Hibiscus syrup
3-4 Basil Leaves
Club Soda
Directions:
Add Crystal Head Aurora, fresh lemon juice, hibiscus syrup and basil leaves to a cocktail shaker and gently muddle. Add ice and shake vigorously. Strain into a Collins glass with ice and top with soda. Garnish with a dehydrated lemon wheel and basil leaves.
Ramblin' Spritz
Ingredients: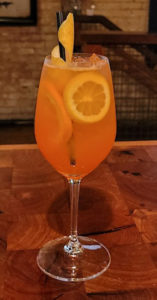 1.5 Oz Aperol
.5 Oz lemon juice
2 Oz Rambler Grapefruit
Topped with bubbles
Directions:
Combine all ingredients. Top with your choice of bubbles.
Created by Curtis Hansford at Swift's Attic.
Bittersweet Mai Tai
Ingredients: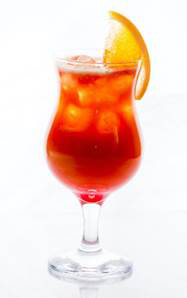 1 oz Martini & Rossi Fiero
1 oz Banks 5
¾ oz lime juice
½ oz orgeat
Directions:
Shake, strain over crushed ice. Mint leaf/orange slice garnish.
Recipe courtesy of Martini & Rossi Bitters.
Fairy Crush
Ingredients: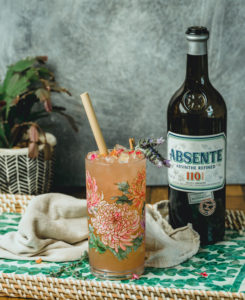 1 oz Harridan Vodka
0.5 oz Lillet Blanc
0.25 oz Absinthe Absente
0.25 oz Strawberry fennel syrup
1 bar spoon Strawberry jam
0.5 oz Lemon
Aromatic tonic
Directions:
Combine all ingredients except the tonic water in a shaking tin over ice and shake vigorously. Double strain into a highball filled with crushed ice and top with aromatic bitters and sprinkle with fairy orchid edible flower mix.
Recipe made with Absente Absinthe Refined by @boozy_bartender.
Hazelnut Espresso Martini
Ingredients: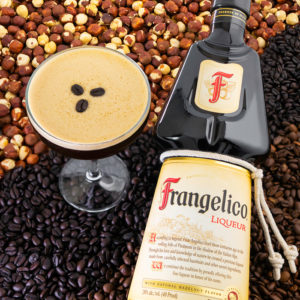 0.5 parts Frangelico
1.5 part SKYY Vodka
1.5 parts Cold Brew Concentrate or Espresso*
0.25 parts Simple Syrup (1:1)
Directions:
Combine all ingredients in shaker tin with fresh ice, shake vigorously until chilled. Strain into chilled coupe or martini glass, & garnish with (3) whole coffee beans.
Sipsmith's Lemon Drizzle 75
Ingredients: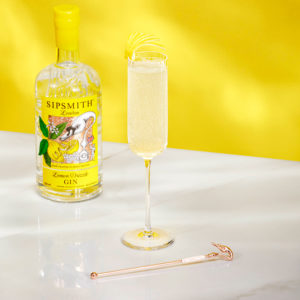 2 parts Sipsmith® Lemon Drizzle Gin
1 1/2 part freshly squeezed lemon juice
1 part simple syrup
Champagne or prosecco, to top
Lemon Twist (to garnish)
Directions:
Combine the gin, lemon juice and sugar syrup in an ice-filled cocktail shaker. Shake well. Strain into a Champagne flute or coupe. Top with chilled Champagne or prosecco. Garnish with a lemon twist.
Recipe courtesy of Sipsmith.
Our Pina Colada
Ingredients: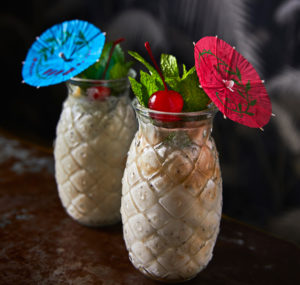 1.5 oz House Rum Blend (50% Cruzan Coconut Rum, 25% Bacardi Cuatro, 25% Stolen Coffee & Cigarette Rum)
1 oz Pineapple
3oz Coconut Cream
2 Coffee Beans
1 Pineapple Chunk
1 Large Scoop of Crushed Ice
Float Pedro Ximenez Sherry
Directions:
Blend ingredients minus Pedro Ximenez Sherry until ice is crushed and desired consistency is reached. Pour cocktail into glass, add Pedro Ximenez Sherry float, garnish with a mint sprig, red cherry and parasol.
Recipe by Sweet Liberty. Photo Credit by Michael Pisarri.
ABERFELDY Bee Mine
Ingredients: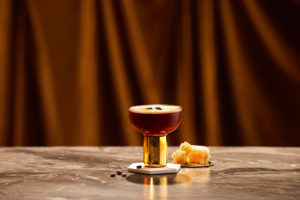 1.5 oz Aberfeldy 12 Year Single Malt Scotch Whisky
1 oz espresso
0.5 oz salted honey syrup*
Glass: Coupe
Garnish: 3 espresso beans and gold shimmer
Directions:
For the salted honey syrup, add 1 part boiling water to 2 parts honey and two large pinches of sea salt and fully integrate. Let cool before using. For the cocktail, add Aberfeldy, salted honey, and espresso to a shaker tin. Add ice and shake vigorously for 20-30 seconds. Strain into a coupe glass and garnish with 3 espresso beans for health, wealth and happiness.
Orange Peppermint Twist
Ingredients: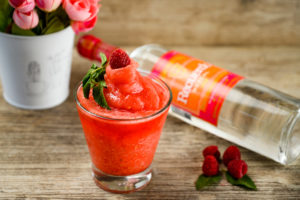 1 ½ oz Recuerdo Joven
3 drops orange bitters
1 oz orange juice
½ oz simple syrup
4-5 raspberries
5 peppermint leaves
Directions:
Mix all ingredients except one raspberry and 1 peppermint leaf with ice in a blender and serve in a cocktail glass. Garnish with a raspberry and a peppermint leaf on top.