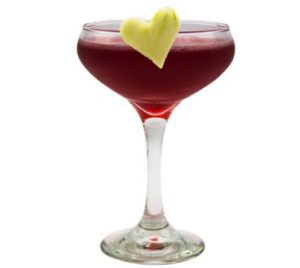 Ingredients:
1 ½ oz. premium vodka
¼ oz. Monin Strawberry Syrup
½ oz. Monin Rose Syrup
1 ½ oz. cranberry juice
½ oz. fresh lemon juice
Directions:
Chill serving glass. Pour ingredients into mixing glass with ⅔ ice in order listed. Cap, shake, and strain into chilled serving glass. Add garnish, and serve.
Recipe and photo courtesy of Monin.