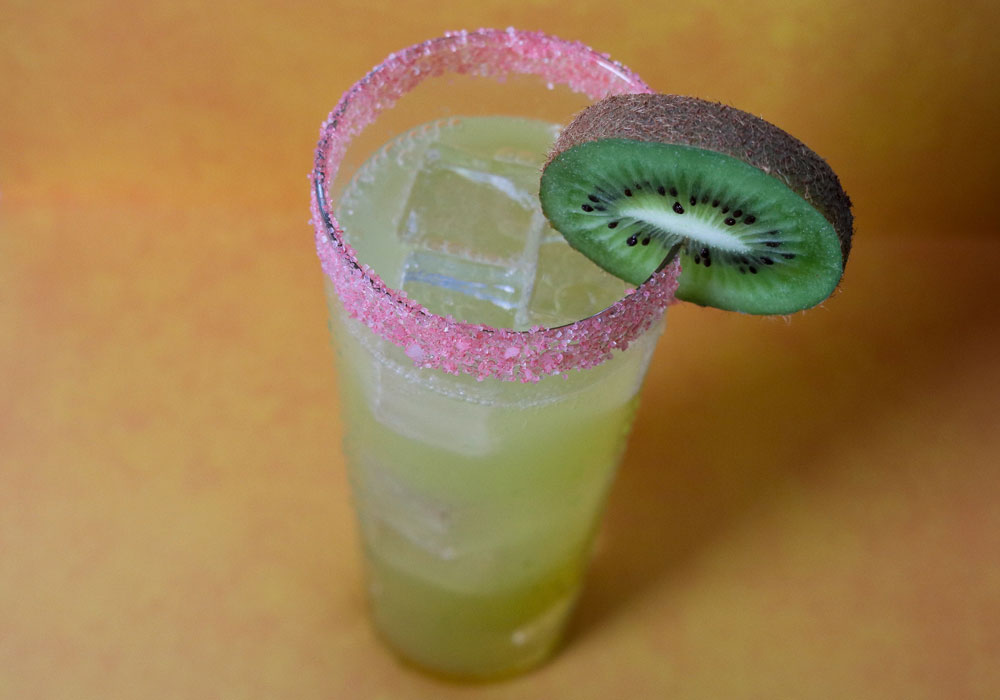 Ingredients:
Twang-A-Rita Paloma Love
1 Kiwi
Ice
½ oz Simple syrup
1 oz Lime juice
2 oz Irish whiskey
Jarritos
Grapefruit soda (make sure it's cold!)
Directions:
Rim Collins glass with Twang-A-Rita Paloma Love. Cut kiwi in half and use a spoon to scoop out the fruit and put it into a shaker filled with ice, along with the lime juice. Pour into glass over ice. Top with Jarritos Grapefruit soda. Stir and garnish with a kiwi slice.
Photo courtesy of Twang.